Get Wellthy Episode 30: Mental Health Check-In
Have you checked in with yourself recently?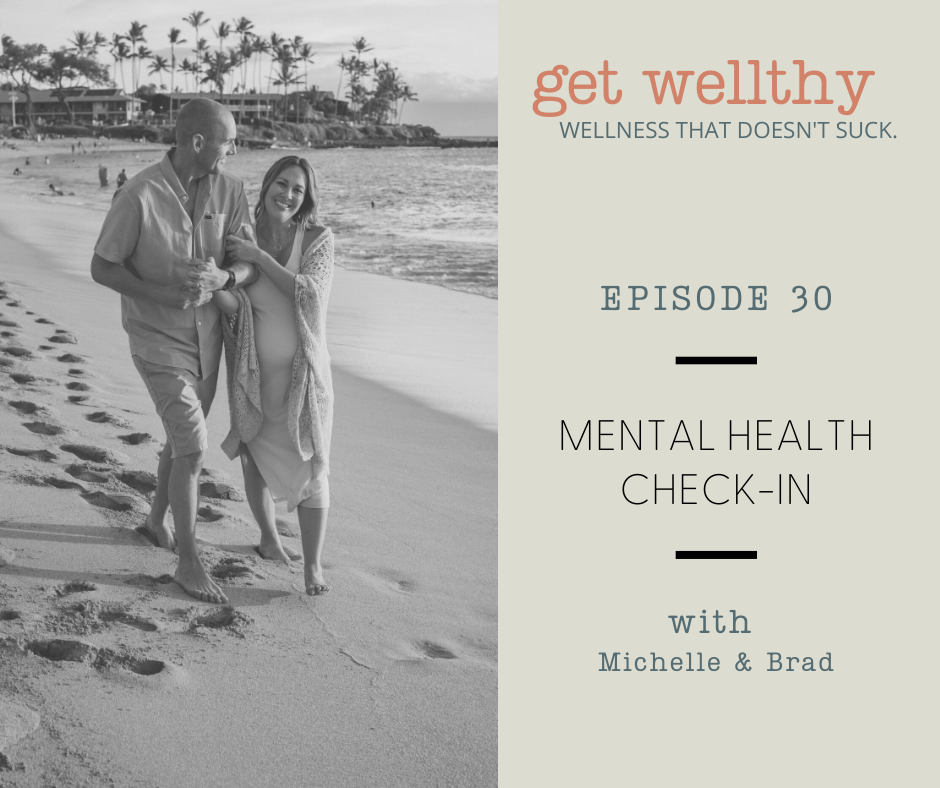 Life has been crazy and it can be easy to lose track of the time, get busy with never ending to-do lists, and neglect what's truly going on inside. Before you know it, you are feeling restless, uneasy, and on the verge of losing it.
If you are feeling this way, just know you're not alone. There's so much crazy floating around in the world and trying to process all of the extra stuff on top of our regularly scheduled programming can be tough.
That's why today we're having a light-hearted mental health check-in with all of you. It's important to get honest with how you're truly feeling, take a breath, and find a plan to work through it.
Life is crazy, but you are worth the pause and reflection. Listen in today to hear what we have found helpful for us as we work through our own mental health check in's.
Episode Highlights:
Michelle and Brad's "Mental Health Quiz" results.

The importance of accepting progress over perfection.

Why we should be giving ourselves permission to have empathy without internalization.

What to do with triggers after we identify them.

The importance of getting yourself in alignment.

Michelle forces Brad to play a mind reading game. He is not amused.
Links Mentioned in Episode/Find More on The Whole Smiths:
IG: @thewholesmiths

IG: @getwellthypodcast