Gluten-Free Carrot Cake Muffins
This Gluten-Free Carrot Cake Muffin recipe from The Whole Smiths is perfect for make-ahead breakfasts on-the-go. Family friendly and loaded with extra nutrients.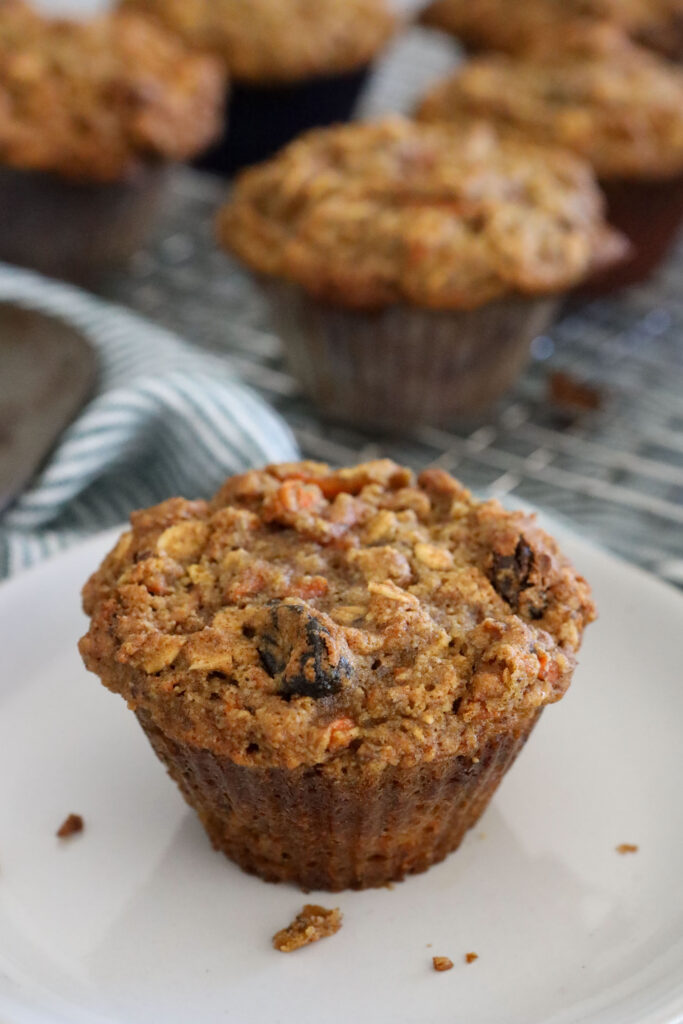 Let's be honest, 90% of "muffins" are simply a naked cupcake, ie. no frosting. I mean, have you SEEN the chocolate cupcakes at Costco? Cupcake without frosting. Point taken. It kills me because an overly sweetened pastry with minimal nutrition is not the way to start your morning.
However, this muffin is not that. It's not super sweet, it's loaded with all sorts of healthy ingredients and packed with nutrients. Not to mention they store fantastically in the fridge and freeze well too. It's the perfect grab and go breakfast.
How to make a Gluten-Free Carrot Cake Muffin healthy.
The first way to make a muffin healthy is to remove the loads of sugar, particularly refined sugar, in it. For this I did just that, no refined sugar. Instead, I use maple syrup to bring the sweetness. I didn't add a ton of maple syrup therefore the muffins aren't going to taste like a sugar bomb. You'll actually taste the flavors of the muffins! If you'd like to make them more or less sweet, you can adjust the maple syrup either way by 1/4 of a cup.
The next thing I did to create these healthy muffins was I added in as many nutrients as I could. I added things like flax seed, coconut oil, chias seeds and nuts to bring some healthy fats and vitamins and minerals. There is no refined flours in this recipe wither, instead I chose to use almond flour and some rolled oats to create the bulk of the muffin.

Gluten-Free Carrot Cake Muffins are perfect for busy mornings.
While the taste of these muffins are my favorite part, how easy they make my life comes in a close second. These muffins are so easy to make ahead and keep on hand for a week of convenient breakfasts. We typically make them on a Sunday and enjoy them for the remainder of the week. Although I will warn you, double batch the recipe if you are feeding more than two people.
We usually each enjoy two muffins and with 5 people in the house you can see how they go quickly. The nice thing about this recipe is that the muffins will freeze well for you up to two months in an air tight container. I also store them in the refrigerator throughout the week to keep them as fresh as possible.
The secret to Carrot Cake Muffin success.
There's a couple. First, for the love of God, use silicon muffin liners to make these muffins. It will make your life so much easier, trust me. Not only will the muffins not stick to the liner, but it saves you a giant mess later. No longer will you need to clean all those nooks and crannies on an infamous muffin baking pan and no longer will half of your muffin stick to its paper liner. You'll still have to place your silicon liners in a baking pan so I recommend using a non-stick muffin pan for that as well. Non-stick for everything!
I also recommend spraying your silicon liners with a bit of oil. This will ensure your muffins really, absolutely, do not stick. My favorite spray oil to use is from Chosen Foods. They have a variety of clean cooking oils and we always have them on hand to use. Can you tell I really hate things sticking to the pan?
My final tip is to fill your muffins liners close to the top. These muffins won't rise the same way as a traditional cupcake or muffin will so don't worry too much about overfilling your liner.
SWAPS, TIPS, HACKS & MORE
I got it, you're one of those that don't like raisins in your pastries. Just omit them or feel free to use other dried fruits like raisins, dates (chopped), dried cherries etc. Or is the problem any friend fruit? Either way, you make the call.
DOUBLE the recipe! You'll thank me later. This recipe doubles perfectly and the muffins also freeze quite well. So do your future self a favor and double the recipe.
Any nuts you have on hand will work if you don't have walnuts. Use what you have and don't make special trip to the store for them.
I don't love things to be overly sweet but my kids do. I made this recipe with 1/2 cup of maple syrup and they didn't love them quite as much when they taste tested them back to back. I thought they were great but in the interest of getting my kids to eat these for breakfast, I added a bit more maple to the recipe below. I personally like them either way and still find they aren't too sweet for my liking. Make them according to the recipe and adjust for future batches if you need to.
I love using pumpkin pie spice in recipes and use it year around. It's a great spice combination when you're looking for something more than just cinnamon and it's easier than measuring out 3-5 different spices. Keep that in mind when you're cooking. I always buy a few bottles at Trader Joe's seasonally when they come out to have on hand for the year.
Silicone muffin liners are QUEEN STATUS. If you don't have them yet, get some. They make muffins, egg muffins, desserts a breeze to pop out and nothing every sticks to them. Did I mention GET SOME SILICONE LINERS? If you don't have any on hand and want to make these ASAP just spray the heck out of some non-stick muffin tins and you'll be good to go.
If you want this to be truly dairy-free, just swap the butter out for all coconut oil. It will be slightly different in taste and texture but not enough to change the integrity of the recipe.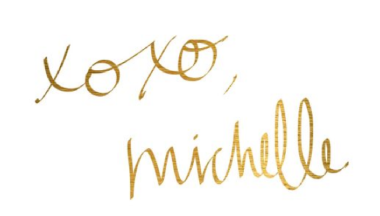 print recipe
Gluten-Free Carrot Cake Muffins
This Gluten-Free Carrot Cake Muffin recipe from The Whole Smiths is perfect for make-ahead breakfasts on-the-go. Family friendly and loaded with extra nutrients. 
Equipment
Cooking spray

https://amzn.to/46LrNuz

Silicone muffin liners or a non-stick muffin pan
Ingredients
Dry Ingredients
2

cups

almond flour

1

cup

rolled oats

I use gluten-free ones but that's your call

¾

cups

walnut pieces

½

cup

raisins

3 ½

teaspoons

pumpkin pie spice

3

tablespoons

ground flax seeds

1

teaspoon

baking soda

1

tablespoon

chia seeds

½

teaspoon

ground ginger

½

teaspoon

salt
Wet Ingredients
3

eggs

beaten

2

cups

grated carrots

about 4 whole carrots

3

tablespoons

butter

melted

2

tablespoons

coconut oil

melted

¾

cup

maple syrup

½

teaspoon

vanilla extract

½

teaspoon

almond extract
Instructions
Preheat the oven to 350* F.

Add all of the dry ingredients to a large bowl and stir until they are evenly incorporated.

Add the wet ingredients to a separate bowl and whisk together until combined.

Pour the wet ingredients into the bowl and dry ingredients and stir to combine.

Spray the silicone liners lightly with cooking spray and fill each to the top with the muffin batter. Don't worry, the muffins won't rise much so don't be afraid to fill them up.

Bake the muffins for 27-30 minutes until they are cooked through.