This Gluten-Free Carrot Cake Muffin recipe from The Whole Smiths is perfect for make-ahead breakfasts on-the-go. Family friendly and loaded with extra nutrients.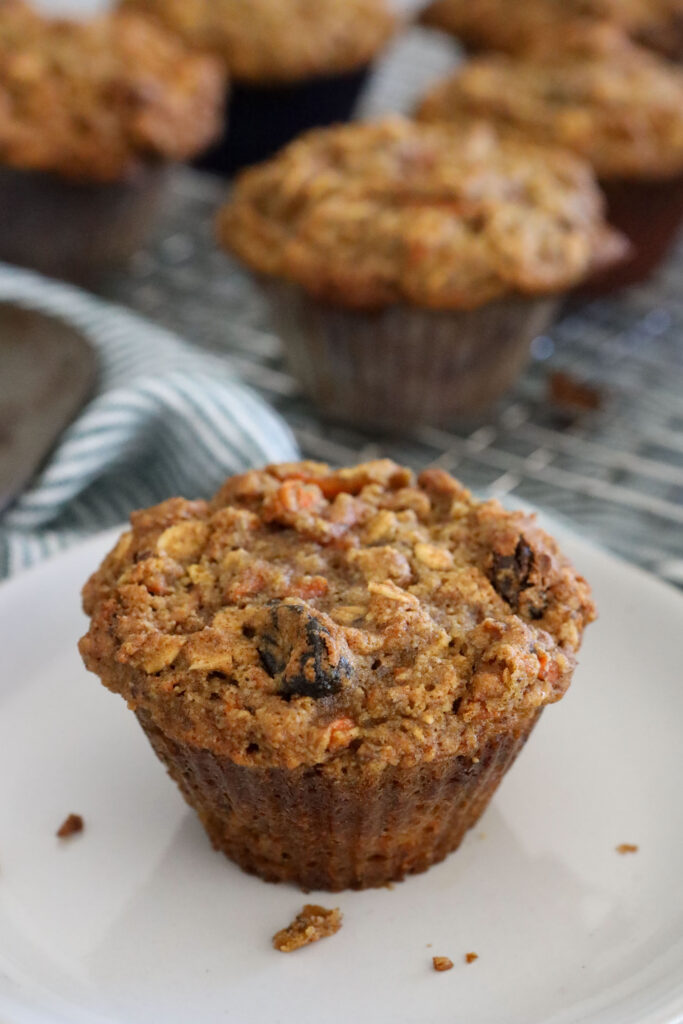 This Gluten-Free Carrot Cake Muffin recipe is available exclusively to our Patreon community. You can join us there where we share four brand new recipes, host two live cooking classes, bonus podcast content and more every month. All new recipes from The Whole Smiths will be shared there.
Let's be honest, 90% of "muffins" are simply a naked cupcake, ie. no frosting. I mean, have you SEEN the chocolate cupcakes at Costco? Point taken. It kills me because an overly sweetened pastry with minimal nutrition is not the way to start your morning.
However, this muffin is not that. It's not super sweet, it's loaded with all sorts of healthy ingredients and packed with nutrients. Not to mention they store fantastically in the fridge and freeze well too. It's the perfect grab and go breakfast.