Apple Cider Brined Turkey Legs + Friendsgiving Roundup
This recipe for Apple Cider Brined Turkey Legs from The Whole Smiths is just what your Friendsgiving needs. Not only will these turkey legs be a hit but we've rounded up and entire menu from our friends to serve at your gathering that are sure to be winners. Make sure to check them out as you scroll through!
Juicy turkeys only. 
Turkey, turkey, turkey. You either love it or hate it. Am I right? Personally I dig it but only when it's cooked properly. Traditional turkeys can dry out easily and can take forever, not always ideal for a friendsgiving. But you know what doesn't dry out easily and takes a fraction of the time to cook? Turkey legs!
Turkey legs are the new turkey breasts. Back when I was younger we all clamored for the breasts (that's what she said!) but these days I think we all know the flavor is found in the legs. I was such a noob when I was younger. I literally couldn't stomach the idea of eating anything other than a boneless, skinless chicken breast. As were the 80's and 90's though I guess.
Fast forward to today, I'm all about the entire bird. I love a good turkey drum. While the legs don't dry out the same way as a breast does, I still brine my turkey legs to maximize it's flavor and juiciness.
Get 'yo brine on.
Let's talk brining, shall we. What is the point? Is it necessary? Is it hard? In short, brining is the process of soaking your meat in a salty liquid, think of it almost as a marinade. (Although a marinade typically has some sort of acid in it.)
Getting all science-y isn't usually what I do over here so you can check out this article by Fine Dining to understand it better… if you want. In short, the salty liquid infiltrates the meat and helps it to retain it's juiciness. If you add any other flavors to the brine those flavors will also infuse into your meat giving it even more flavor.
While brining isn't always necessary when you cook a protein, leaner cuts of meat that tend to dry out are the ones that benefit the most. Fish, turkey, pork chops… things like that.
Less stress, more fun. 
So you're hosting Friendsgiving this year, eh? My guess is that you want to actually spend time with your friends and not in the kitchen, yes? Well the good news is that these turkey legs will be a breeze for you to whip up. You won't need to babysit them, basting them, loving them the way you would need to coddle a whole turkey. So yay on that!
It's always important for me to get as many of the components of the meal prepared in advance. Not to mention all of the other things that come with hosting a group. I know that comes as a no-brainer to most but trust me, even when I think I'm ahead of the game, I'm not. I'm still scrambling around, setting the table, running to the store for ice, creating cocktails, etc. So things like setting the table in the morning (I've even done it the night before), making sure to grab the ice when you're shopping for the meal and making batches of cocktails for your guests to pour on their own are game changers.
A list for this. A list for that. 
I'm a huge fan of lists. Every time I host an event from a birthday party to a Friendsgiving I have many lists. Too many lists. However, they're a lifesaver. My lists include; Meal/food, food shopping list, decor (table setting, napkins etc. are included here), playlist, beverages, to do (CLEAN THE KIDS BATHROOM!) and more. From there I break down each component into a further list of what needs to be done, what stores I need to go to, what food to prepare ahead of time. I spread it all out during the week leading up to the event and get it done with minimal stress.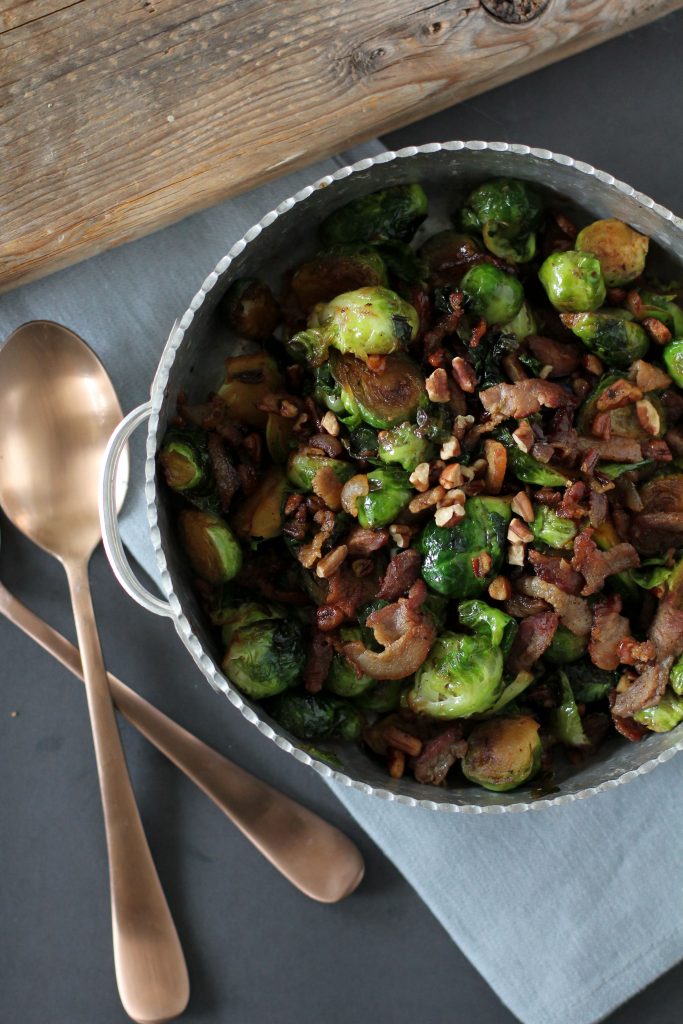 But sheesh, you guys are really getting a peek into my OCD here, aren't you. I've probably scared you off from even hosting a Friendsgiving at this point! Don't mind me. Just write every thing down. Make a list and assign people tasks. People love to help.
Something for everyone.  
When designing a Friendsgiving meal I try to keep everyone's dietary needs in mind. While it would be impossible to create the perfect meal to fit every single guests dietary preferences, I can at least make sure I have a dish to accommodate everyone. How easy was it back in the 70's where everyone had the same dried turkey, Stouffer's stuffing, green beans with those crispy onion things, canned cranberry sauce and sweet potatoes with marshmallows. No body was vegan or gluten-free. No body had a peanut allergy.
We're all a bunch of picky assholes now I guess.
Ok, we're not! I kid, I kid. But things have become more complex as we've all (rightfully so) started paying more attention to what we consume. I respect people's dietary preferences and want to reflect that in my meals.
I find keeping the meal gluten-free is the easiest simply because there's a gluten-free option for everyone. And truth be told, no one really knows (or cares) if it's gluten-free. Like nobody is going to show up demanding a gluten-filled pumpkin pie. Vegans friends may be a little harder to satisfy as the entire meals seems to center around a turkey. However, if you're mindful of making the sides vegan they'll have alternatives. *cough, cough* You don't need to add bacon to every vegetable dish. 😉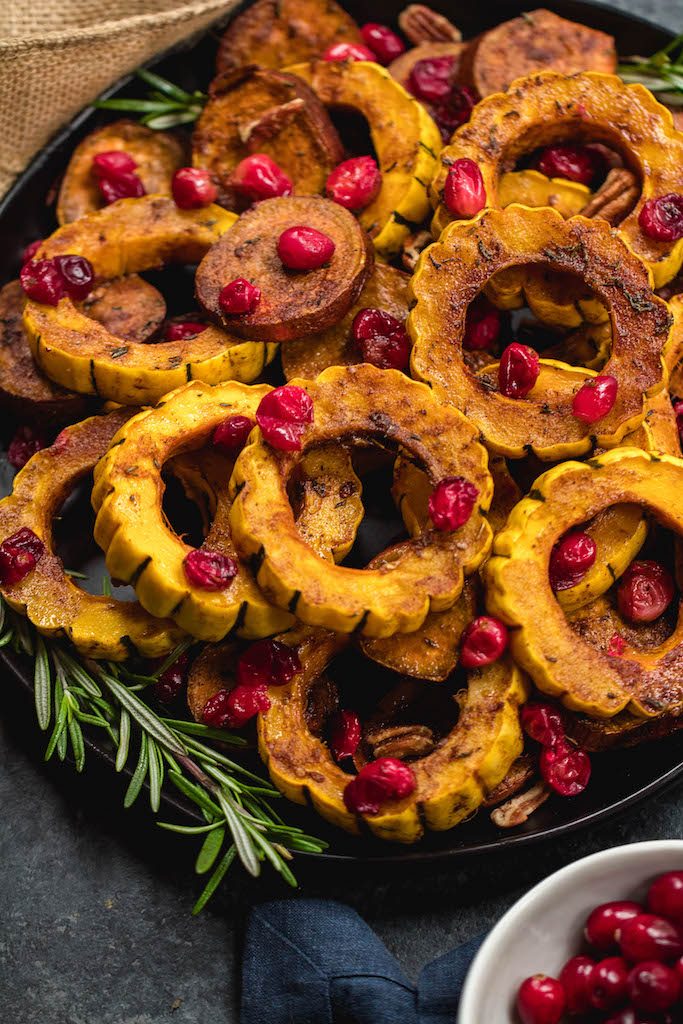 What are you thankful for. 
It was always a tradition in our home, as I'm sure it is in many, to go around the table and say what we're thankful for. It's something that I continue to do with our children at the regular dinner table today, not just on Thanksgiving. We are truly so blessed and I need for my children to understand that they have privileges they were born into.
I noticed that as we'd say what we are thankful for, my children would always default to quickly saying, "my family" or "my home". Sometimes our pets would be worked into that. Lucky them. I realized soon into it, they were just going through the motions of saying what they were thankful for. There didn't seem to be a true gratitude behind the words. It was just a habit.
So we changed it. They aren't allowed to say simply my family or home anymore. (They better be thankful for me. Starting with the 9 months I nourished them in utero to all the nonsense I put up with today.) If they do say one of those, it needs to be followed up with an example of why that day they were truly thankful. Or they needed to pick something else. Even the little things are important for us to talk about. Sometimes I'll even say I'm thankful for the face mask I used because i had the opportunity to sit down at the end of the day and do something nice for myself. I'm thankful for that.
A life of gratitude.
If we can start thinking beyond the list of standard gratitudes I believe we can live a life of gratitude where we truly find appreciation for life. For ourselves and each other.
Today, I am truly grateful to you. For showing up, reading this, for supporting my dream career and being with me in our search for a better food system for the future.
Thank you.

print recipe
Friendsgiving Apple Cider Braised Turkey Legs
Friendsgiving will never be the same! These Apple Cider Braised Turkey Legs from The Whole Smiths are insane. Check it out along with a full Friendsgiving menu!
Ingredients
4

cups

apple cider

1

cup

water

1/2

cup

salt

sea or kosher

1

bay leaf

2

teaspoons

black peppercorns

2

teaspoons

pumpkin pie spice

1

teaspoon

cardamom

1

teaspoon

onion powder

6

turkey legs / drumsticks

3

teaspoons

salt

1

stick butter or ghee at room temperature

6

loved garlic

minced

2

teaspoons

chopped rosemary

1

teaspoon

chopped thyme
Instructions
In a large bowl combine the apple cider, water, salt, bay leaf, peppercorns, pumpkin pie spice, cardamom, and onion powder. Stir until the salt is dissolved.

Add the turkey legs to the bowl and submerge into the brine. If some of the turkey is poking out of the brine, that's ok, rotate the legs every hour for even brining. Brine the turkey legs for 3-6 hours in the refrigerator.

Preheat the oven to 450* F.

Once the turkey has brined, pull the legs out of the brine and pat dry.

In a small bowl, combine the butter or ghee with the rosemary, thyme and garlic to create an herby butter spread. Divide the butter evenly amongst the 6 legs. Carefully lift the skin of the turkey from the leg and bread the butter under the skin onto the meat as well as over the skin.

Salt the skin of the turkey legs with the 3 teaspoons of salt.

Place the turkey legs on a roasting rack and cook at 450* for 15 minutes. After 15 minutes, drop the temp to 400 and cook until you have an internal temp of 165*, about 35 minutes.