This Butternut Squash + Roasted Chicken Soup from The Whole Smiths is an easy, delicious, healthy soup that's perfect for your winter weekdays. Family-friendly!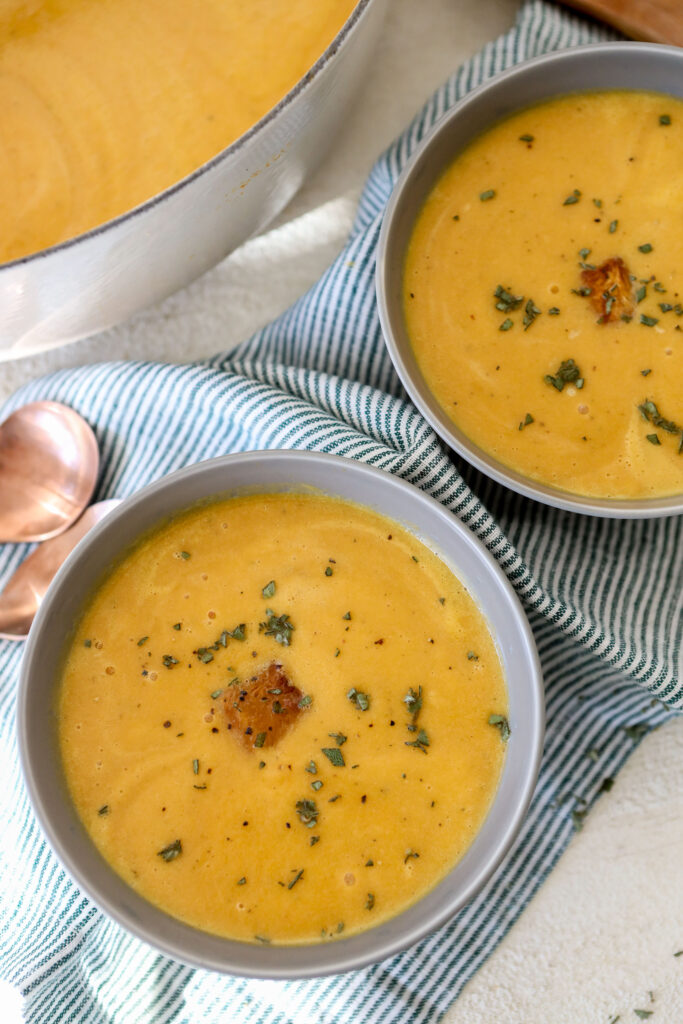 This Butternut Squash + Roasted Chicken Soup is available exclusively to our Patreon community. You can join us there where we share four brand new recipes, host two live cooking classes, bonus podcast content and more every month. All new recipes from The Whole Smiths will be shared there.
This recipe is what I like to call a happy, lazy accident. I actually made it for the first time just a few weeks ago and have already made it a few times since.
I'll confess. I'm not a huge fan of butternut squash. Perhaps it's the texture or maybe it's the fact that I feel I have to boost it's natural flavor up so much; I'm not sure. So when I say this Butternut Squash + Roasted Chicken Soup is one of my all-time favorite soups now, you gotta believe it's good.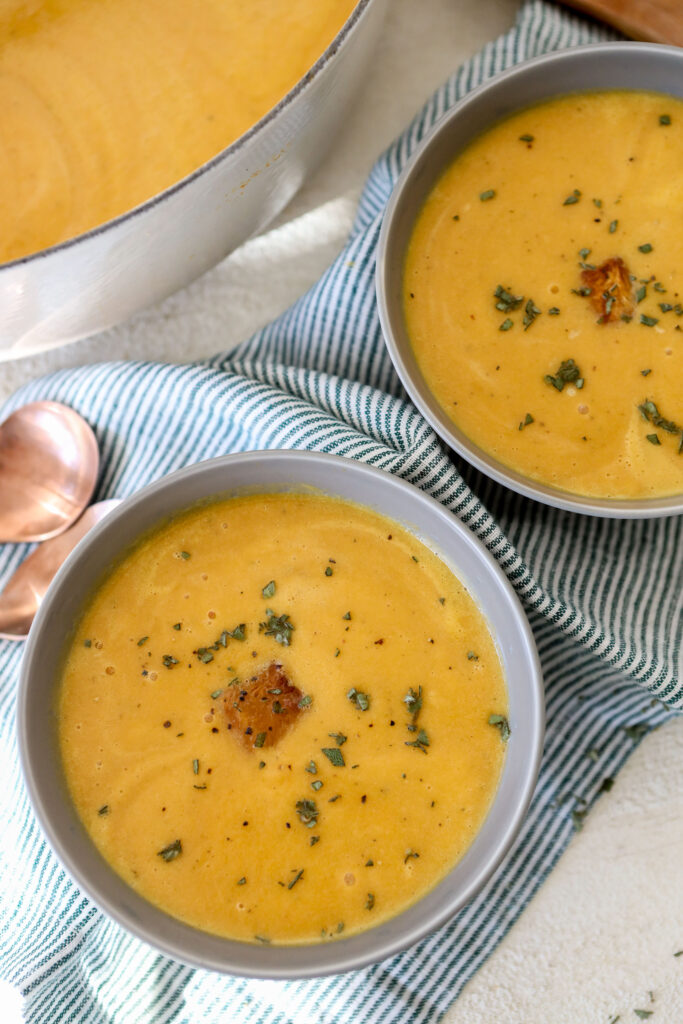 While, I'm not a huge fan of BNS (short for butternut squash), I still buy it because I know it's good for me. Adulting at it's finest. I typically buy a large batch of already peeled and cubed BNS from Costco and choke it down. (As a "healthy" cook, am I supposed to talk about veggies like this ever??) But this time I roasted it up UNDER a chicken with the idea I'd make a soup and the savory chicken flavor would seep into the BNS and transform it. And really, I thought it would save me an extra dish or two.
And boy, was that hypothesis right! Unbelievably so. The KIDS even went back for seconds and trust me, they like BNS even less than I do.
This recipe is crazy easy but tastes like you got it as a starter from a fancy restaurant. Just trust me.