Grain-free No'tmeal from the Whole Smiths. The perfect cozy way to start your day and a great alternative to eggs! Paleo-friendly and gluten-free.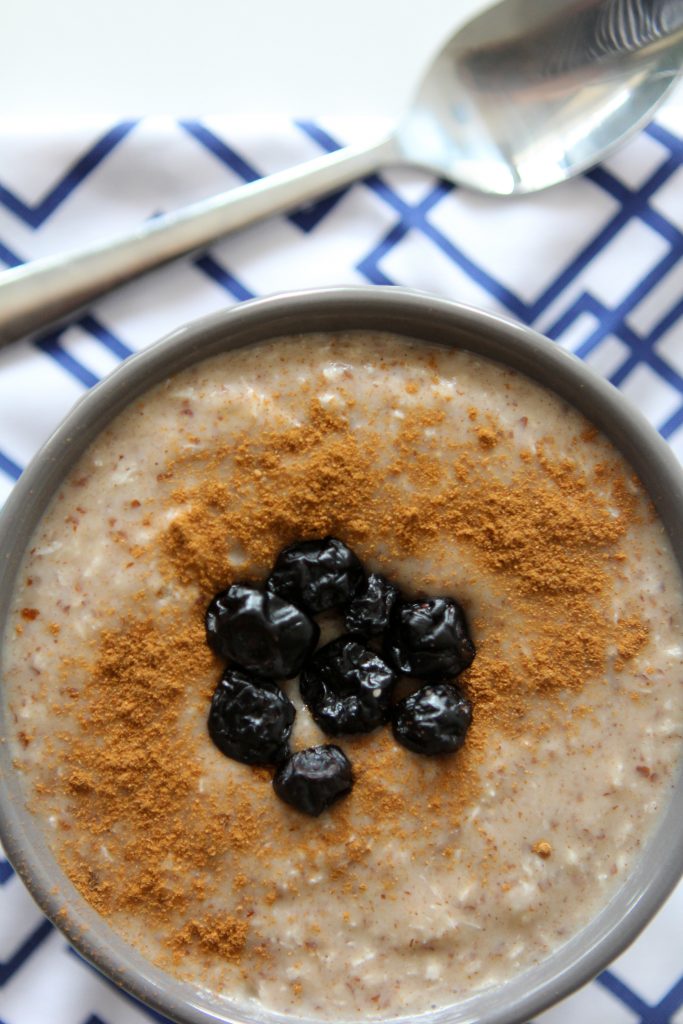 I can't remember when I first started making this "oatmeal" it was out of desperation for something other than eggs for breakfast. Through the months since, I've added and changed it numerous times depending on what I had in my pantry. Sometimes, it was almond milk. Sometimes it was coconut milk. With honey, without honey. Maybe some place syrup. Sometimes it was a frozen banana instead of a regular banana. I've even tried it with pumpkin instead of a banana for a nice big FLOP of a breakfast. Don't try that. It's gross. Fortunately for you, through that trial and error, I've now perfected this No'tmeal recipe.
I've recently started adding it to my breakfasts in the morning on the side and I always get questions on Instagram about it so I decided to make the most perfect version of it and post it for you all!
A couple of recipe notes… I typically use the ground almond or cashew meal from Trader Joe's, it's perfect for this recipe. HOWEVER, when I went over the weekend to get some cashew meal I was told they discontinued it!! Say it ain't so TJ's!! Boo. With that being said, I know not everyone lives close to a Trader Joe's anyways so you CAN make your own. You just need to grind them in a high powered blender until they are the consistency of a "meal", soft and crumbly. So feel free to use either nut or you can mix it up as well half and half. Or use just almond. Your call.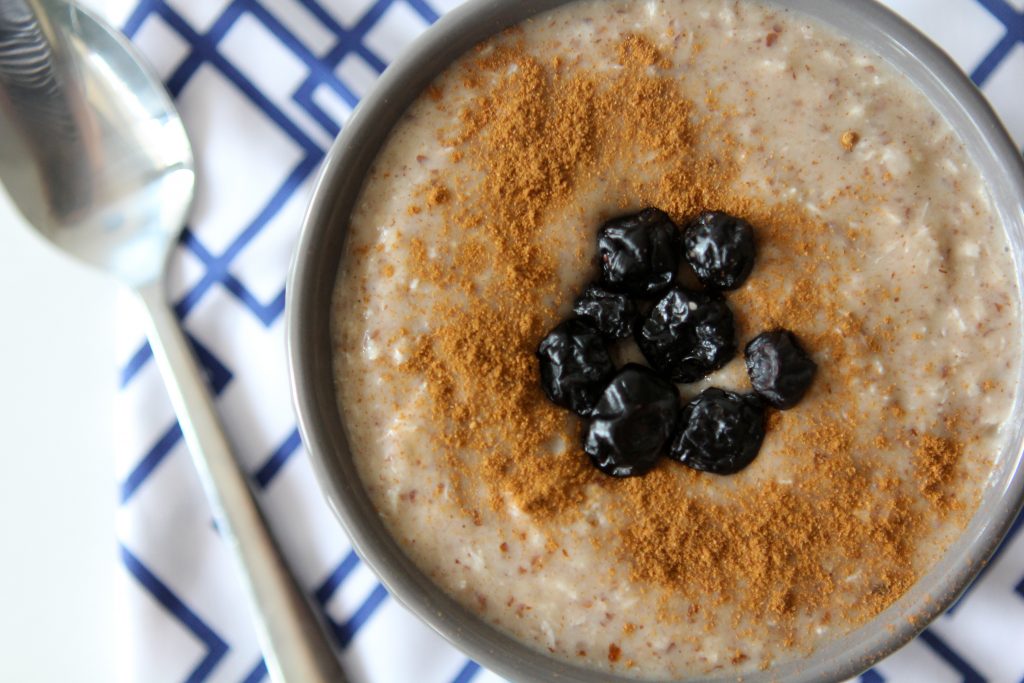 And guys? Go easy on this. Nuts aren't always great on digestion so I don't suggest this as a breakfast to have every.single.morning. Got it? Good!
If you find yourself crazy for all things "no'tmeal", make sure to check out my No'tmeal Raisin Cookies, they're pretty bomb too. In fact, so many people have commented that they actually like them BETTER than regular 'ol oatmeal raisin cookies. Pinky promise, but you'll have to see for yourself.
I hope this makes your breakfasts a bit cozier in the mornings, enjoy!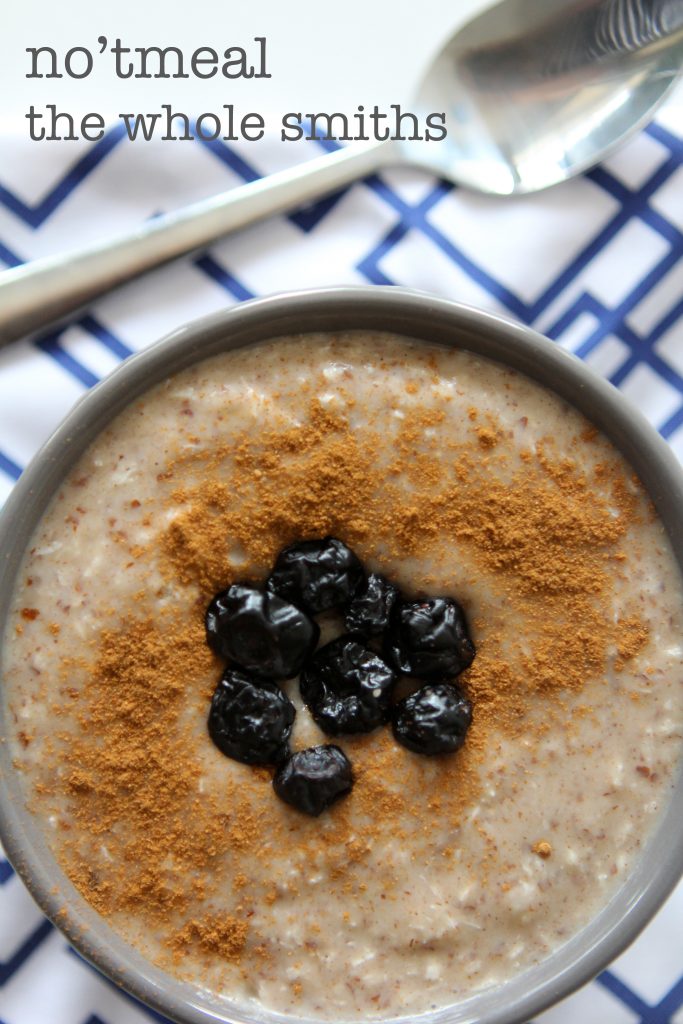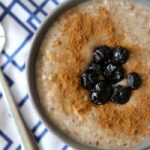 print recipe
Grain-Free No' tmeal
A lightly sweetened oatmeal replacement that's paleo, gluten-free and grain-free. Perfect for busy mornings!
Ingredients
1

large banana

1/2

C.

coconut or almond milk

1/2

C.

ground almond or cashew meal

1/2

tsp.

cinnamon

1/4

C.

shredded UNsweetened coconut

1

Tbsp.

ground flax seed

1/8

C.

or 2 Tbsp. dried fruit such as blueberries

raisins, cherries, bananas
Instructions
In a high powered blender, combine banana and milk of choice and blend until smooth

Once smooth, add nut meal, cinnamon, shredded coconut and flax seed to blended banana and milk

Pulse until combined well

Top with dried fruit and additional cinnamon if you'd like

Heat in microwave for about 30 seconds to warm