I'm under the guise that people fall into one of two categories… Sweet Breakfast people or Savory Breakfast people. Isn't it usually one or the other for the most part? Like when you go out to breakfast, there's the person that gets the french toast or the person that gets the eggs benne. For the most part. Maybe it's more of a venn diagram though, a few people can go both ways. If I was a better graphic designer I might be able to create that image for you. But I'm not, so you'll just have to use your imagination. 😉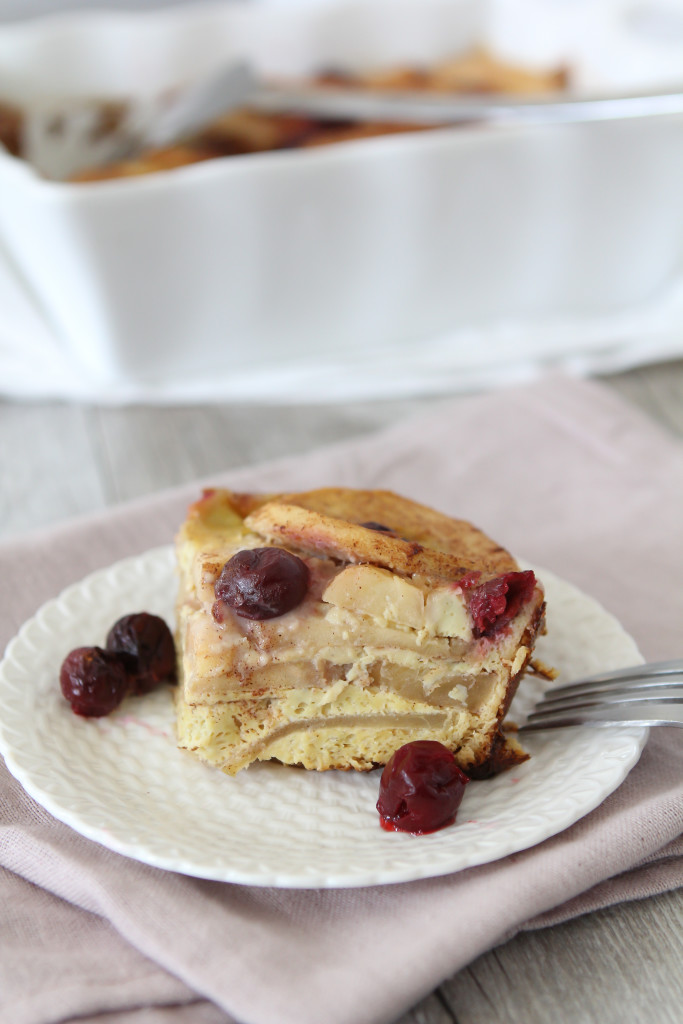 ANYWAYS! I used to be that sweet person at breakfast. I loved any and every sweet breakfast item out there. French toast (obvi), waffles, muffins, Svenhard's cheese danishes (gross and oddly delicious at the same time) and on and on. But since I've changed up my diet to be more paleo-based, those breakfast items have disappeared and savory dishes have become my go-to. And I love it! But I do find myself craving something sweet but not heavy and carb-y still. That's when I decided to go for the sweet frittata. I don't think people realize how good eggs can be when they're sweetened up, they're quite delightful I tell ya! So I naturally added some fruit and presto, I had myself a nice lightly sweetened (let's be real here, it's no Krispy Kreme) breakfast and the kids loooove it.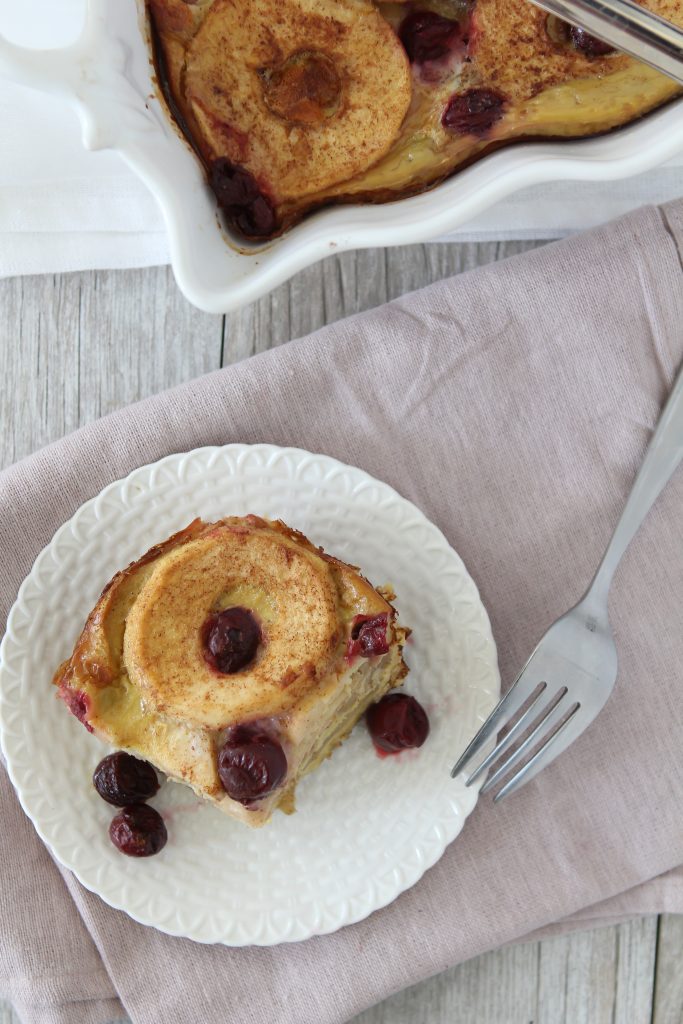 I can usually pull leftovers out of this if I serve it with a smoothie or something. And if you're looking to make this Whole30, make sure to use coconut oil and bypass the honey.
I hope you like it as much as we do!

Print Recipe
Apple + Cherry Frittata
A refined sugar free sweet breakfast frittata. Perfect for any brunch or breakfast.
Ingredients
4

granny smith apples

1

Tbsp.

butter or coconut oil

1/4

C.

pitted cherries

fresh or frozen

8

eggs

3

Tbsp.

honey

2

tsp.

vanilla

1

tsp.

cinammon
Instructions
Preheat oven to 375*

Peel, core and slice apples

In a large pan, add oil and heat on medium

Once oil is hot, add apples and a bit of honey

Continue to cook until softened and lightly browned and remove from heat

Lightly grease ceramic baking dish with butter or coconut oil

In a separate bowl whisk eggs, honey, vanilla and cinnamon together

Arrange cooked apples along baking dish carefully layering and adding cherries as you go

Once apples and cherries are arranged, pour egg mixture over top

Gently jiggle, shake the dish so that egg mixture is evenly distributed

Bake in oven for 30-35 minutes*

Let rest for about 15 minutes prior to serving to let eggs set

*Baking size will depend on the size and depth of the baking dish you use. Baking dishes vary wildly in size but this is a good general guideline. Shallower dishes will have less time than deeper dishes.