Bacon + Sweet Potato Hash
I'm really not much of planner. Which, as you can imagine, doesn't bode well for meal planning. Usually we just go to the store, pick up our usual staples and I try to come up with something to eat based on what's in the house. That's how most of the recipes you see have come to fruition. Like this hash.
I love trying to come up with new things using what we have laying around. And I'd like to think I've become pretty good at it. I'll do my cursory grumbling that I need to plan better blah, blah, blah as I scan the pantry and fridge, but secretly I love it. My mind starts ticking away. In fact, in our house I am the reigning Top Chef champion.
Yes, Brad and I are such geeks we actually came up with out own at-home version of Top Chef. Each of us came up with three quick-fire ideas and three meal-challenges. We put them into a hat, drew one of each and that's what we had to cook using whatever we had on hand. Mind you I won that tittle last year and we haven't had another Top Chef challenge yet. But maybe it's time for a rematch?
Anyways, we were down to the last of our groceries and I was sick of mashed sweet potatoes and bacon. I know, the horror! Sick of bacon? Whaaa? So I started thinking. We only had a couple of eggs left and I was kinda craving a friend egg. Duh, of course. Sweet potato hash. Nothing too novel but that's the beauty of it. It was so easy and so perfectly satisfying.
So here you have it.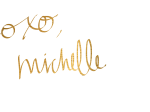 print recipe
bacon + sweet potato hash
A paleo and Whole30 compliant sweet potato hash
Ingredients
2

large sweet potatoes skinned

6

slices

of bacon cut into pieces

no-sugar-added if Whole30

2

tbsp.

olive oil / ghee / butter / your favorite cooking oil

1

red pepper diced

1/2

sweet onion diced

I tsp cinnamon
Instructions
Grate sweet potatoes using the large portion of your grater or pulse in high powered blender until you get a fine consistency.

In a large pan or skillet, cook bacon pieces on medium to medium-high heat until browned and crisp, turning to brown evenly.

Remove bacon with slotted spoon or spatula once finished and set aside.

Add onions and peppers to bacon grease and cook until soft.

Push to side of pan.

Add the sweet potatoes and cinnamon to the pan adding a bit more grease if necessary.

Give the potatoes a quick mix in order to coat.

Season with salt and pepper to taste.

Let sit for about 5 minutes without stirring in order to start browning.

Continue to cook and occasionally stir until sweet potatoes are tender, roughly 10 minutes.

Once the sweet potatoes have become tender and slightly crisp, add the bacon, onions & peppers, combine thoroughly.

Meanwhile crack and fry your eggs to your desired consistency.

Plate sweet potato hash and top with fried egg and cracked pepper.