Bourbon Glazed Brussels Sprouts
Something that I'm excellent at is making terrible (but amazingly wonderful) analogies in my head. Just ask my husband, he hears them all the time. All.the.time. Like the time I explained why Michael Scott jokes are like coffee, they're bitter but go down so damn easy and leave you wanting more. See? A real stretch but you know what I mean. So what in the world do these Bourbon Glazed Brussels Sprouts have to do with anything? And how in the world are they like Lindsay Lohan?!
Ok, just so it's clear. I have a lot of alone time when I'm in the kitchen cooking and my mind had time to think of totally useless things. Ok, hear me out. While I was making this brussels recipe I realized that brussels are JUST like that stereotypical girl in teen movies that goes from geek to glam and is suddenly the most popular, gorgeous girl in high school. To name just a few, we have Tai from Clueless (as if!), Laney in She's All That (all she had to do was take her glasses off) and everyone's favorite, Cady (ala Lindsay Lohan), in Mean Girls. If you ever have time to Google "Mean Girls Quotes", you totally should it's a great way to pass time.
So what do all of these girls have in common with brussels sprouts you ask? Well remember back in the 80's when brussels sprouts were the worst or the worst of vegetables? I mean, they were literally THE WORST. Like the butt of all jokes about bad stinky vegetables. People steamed them and kids around the world loathed them. But now they are the queen of queens. Any time I'm at a restaurant and have my choice of sides, if brussels are on the list of options that's what I'm ordering.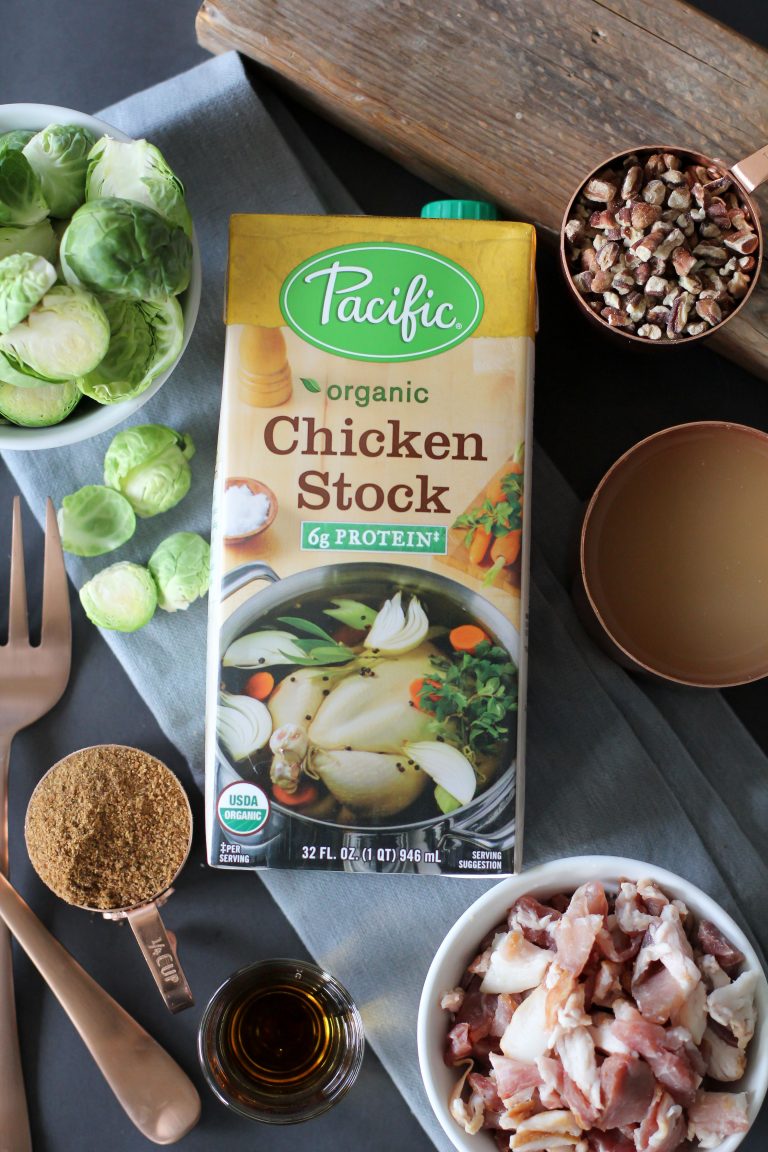 What's happened is that people have figure out how to properly cook brussels so that they taste roast-y and rich not mushy and stinky. Once that happened we started dressing it up with additional ingredients (like bacon, bourbon, and Pacific Foods Organic Chicken Broth) and lo and behold we now have a Homecoming Queen. Just like all of these teen movie characters. Right? Same concept. Someone saw something special in the oft overlooked characters (or vegetables) and with a few small changes they blossomed and everyone saw just how special they are.
And now you know what these amazing brussels sprouts have in common with Lindsay Lohan.
So let's chat about these brussels, shall we? I've partnered up with Pacific Foods to create a perfect holiday side dish using their Organic Chicken Broth. I'm going to venture to say not only is the perfect holiday side, but it's the perfect year-around side. I think you are going to swoon over the flavors in here and how well the compliment each other. I also guarantee it will be a hit amongst your family.
The technique is pretty easy for any home cook to accomplish. Essentially we are going to get a good brown, caramel-y 'do on the brussels and then continue to braise the in Pacific Foods Organic Chicken broth to finish off the cooking and soften then up a bit. And make sure to use the same pan that you cook the bacon in to crisp the brussels in. Please do NOT clean the pan out as that is where you are going to get so much of your flavor. Just pour out a bit of the excess grease and dump those brussels in.
Holiday cooking can get a bit precarious with so many dishes going on in the kitchen at once, so I have to say it's REALLY nice to be able to use a quality store bought broth and save me some time. Thank you Pacific Foods!
Enjoy the recipe and feel free to comment below with questions, your favorite Mean Girls quote or fave teen turnaround.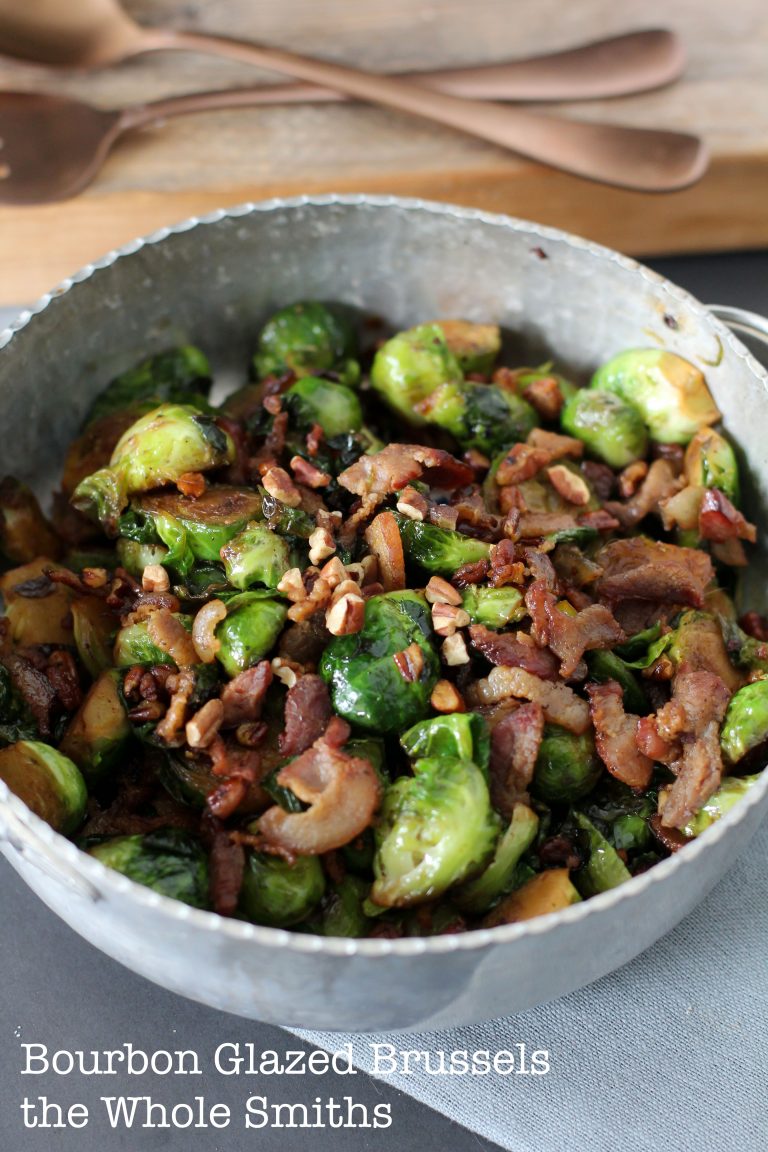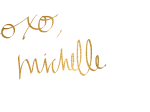 print recipe
Bourbon Glazed Brussels Sprouts
A delicious and amazingly easy brussels sprouts from the Whole Smiths. Paleo friendly, gluten-free and grain-free.
Ingredients
1

lb.

bacon pieces

1

lb.

brussels sprouts trimmed and halved

1

C.

Pacific Foods chicken broth

1/4

C.

coconut sugar

1

shot of whisky

1/2

C.

chopped pecans

Salt to taste
Instructions
Heat a large skillet on medium high heat

Once hot add bacon pieces and cook bacon until pieces are slightly crispy and fat has rendered

Using a slotted spoon removed pieces and set aside

Pour 1/2 of bacon grease out leaving the other half remaining in hot pan

Add brussels to the hot grease in pan and toss to coat

Let brussels sit for a minute to brown and get a good crisp, roughly 1-2 minutes

Repeat until brussels are crisp and brown on the outside

Add chicken broth to the pan

Using a spatula scrape bits off of bottom of pan to deglaze (those are the tasty bits, get them up!!)

Add the coconut sugar and whiskey and toss to coat

Bring heat down to medium and let liquid boil away

Toss in pecan

Salt to taste and serve