Get Wellthy Episode 10: What the Heck is EFT aka Tapping?! with Stephanie Telfer-Lara, MA.
Stephanie Telfer-Lara, MA. is a spiritual psychologist and transformation coach specializing in anxiety and EFT (emotional freedom technique.) Today, Stephanie shares a bit about her journey with anxiety and how tapping has helped her tremendously along the way.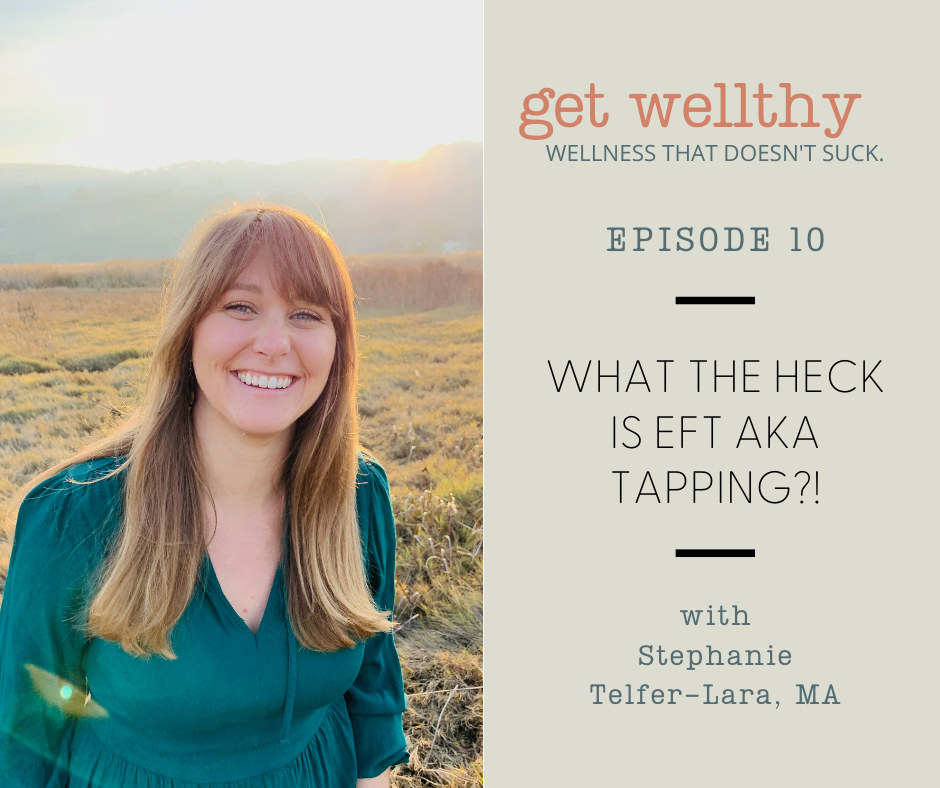 Wondering what the heck tapping is? Brad was too. In short, tapping is an easily accessible tool we can all use to help us manage the times we are feeling out of alignment. Today Michelle and Brad spend some time exploring more about this topic including the science behind why it actually works. Not only is tapping a free tool, but it's something that can be done literally anywhere and anytime.
We can always use more tools to add to our wellness toolkits, and tapping is definitely one you're not going to want to leave out!
Things We Discussed In The Episode/Episode Highlights:
Stephanie's journey through anxiety, illness, and recovery

What EFT is, the science behind it, and how it might benefit you

The five-step process to doing EFT and a practice round walking you through how to perform tapping yourself

Temporary co-host Brad botches his one shot at the outro, but Michelle insists on continuing to record as Brad tries everything in his power to sabotage it so they can "re-do." (It's actually quite hilarious and we think Brad should be a keeper.)



Find More on Stephanie:
Links Mentioned in Episode/Find More on The Whole Smiths:
Get 20% off your first Belcampo order with the code WHOLESMITHS at checkout

Get 15% off Real Coco Creamers on Amazon with the code: GETWELLTHY15

IG: @thewholesmiths

IG: @getwellthypodcast