Orange + Beet Quinoa Salad
This Gluten-Free Orange + Beet Quinoa Salad from The Whole Smiths is a perfect and tasty make-ahead lunch. It's so easy to meal prep and loaded with flavor.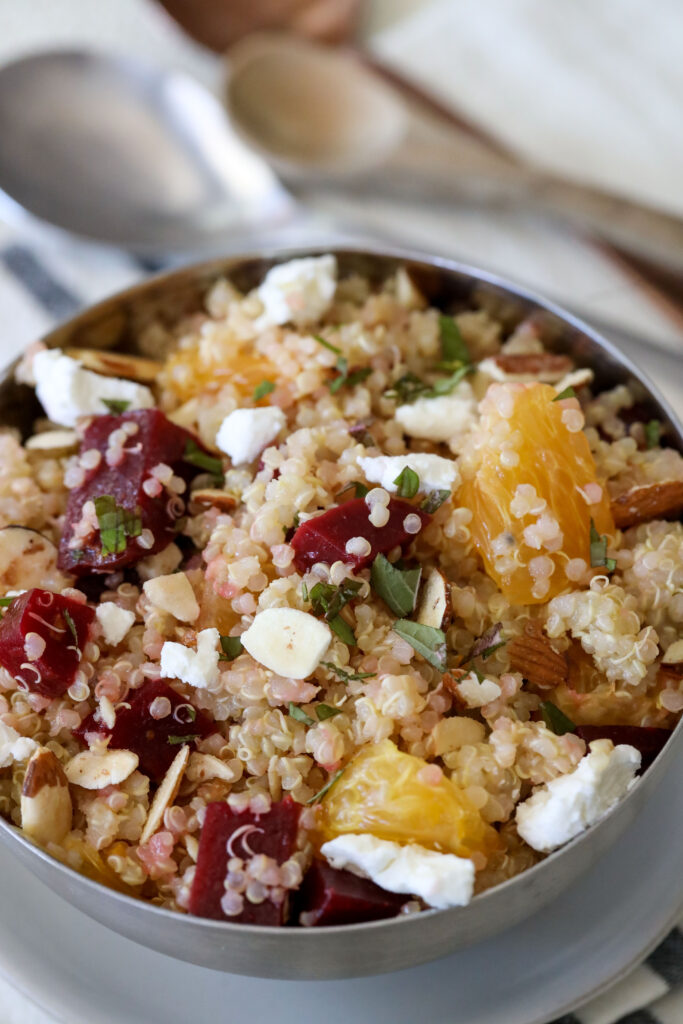 This Gluten-Free Orange + Beet Quinoa Salad recipe is available exclusively to our Patreon community. You can join us there where we share four brand new recipes, host two live cooking classes, bonus podcast content and more every month. All new recipes from The Whole Smiths will be shared there.
If I have delicious, healthy food options readily available to eat at home, I will eat nutrient dense foods all day long. The minute our fridge starts to empty or convenient options are gone… that's when my eyes start to wander to In-N-Out.
Which is fine when it happens. I'm not going to pretend I don't grab In-N-Out when in a pinch, strapped for time or a craving strikes. But if that's happening every day, it means I'm falling short on the planning.
This Orange + Beet Quinoa Salad is great for meal planning! It is so easy to make a giant batch in very little time and have your lunches set to go for the week. Double the recipe if you're feeding more than yourself and add some shredded rotisserie chicken if you're looking to add an easy protein.