Grain-Free Spicy Tuna Cakes
This Grain-Free Spicy Tuna Cakes recipe from The Whole Smiths is absolutely delicious and easy-to-make. It's perfect for busy weeknights and loaded with flavor.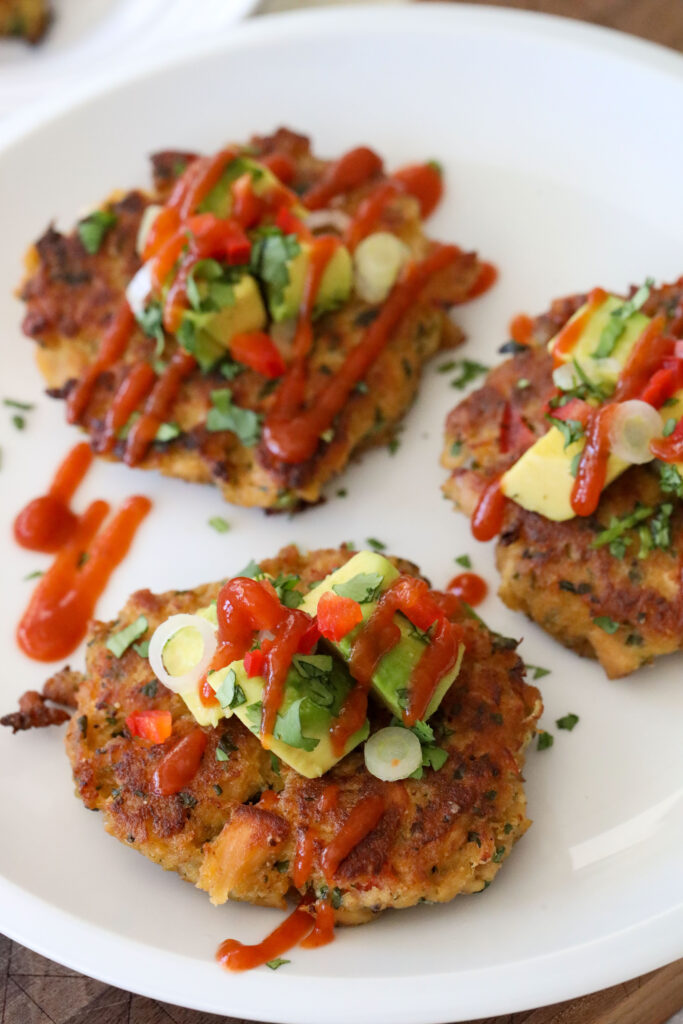 This Grain-Free Spicy Tuna Cakes recipe is available exclusively to our Patreon community. You can join us there where we share four brand new recipes, host two live cooking classes, bonus podcast content and more every month. All new recipes from The Whole Smiths will be shared there.
I came up with the idea for this recipe when I was writing my second cookbook, which was just over two years ago. Unfortunately, I already had the recipes for that book locked in so I was unable to use it. Instead, I added it to a running list of recipes and food inspiration in my phone that I keep for future plans. Initially, I had planned to use this recipe in a third cookbook, which I have decided not do to for now. Instead, am beyond excited to share it with you today!
I love a good crab cake but tuna cakes usually leave me feeling underwhelmed. It was obvious there had to be a way to pump up the flavor. I soon realized I could take some of my favorite flavors from a Spicy Tuna Roll and inject them into it's cousin, the tuna cake. And daaaaang, it worked!
I recipe tested this for my family and can honestly say the entire batch was gone in about 10 minutes. They left me with one. And it was cold because I had been photographing it. Aren't they darling? I'd say that may be an indicator for you to double the batch the recipe.
You can refrigerate or freeze them to store, I suggest thawing them and refrying them to get a proper 'do on the crust.