Orange Ginger Kombucha Cocktail
This Orange Ginger Kombucha Cocktail from The Whole Smiths is light and refreshing. It's not overly sweet and won't leave you feeling like junk. It's going to be as close to paleo as a cocktail can get.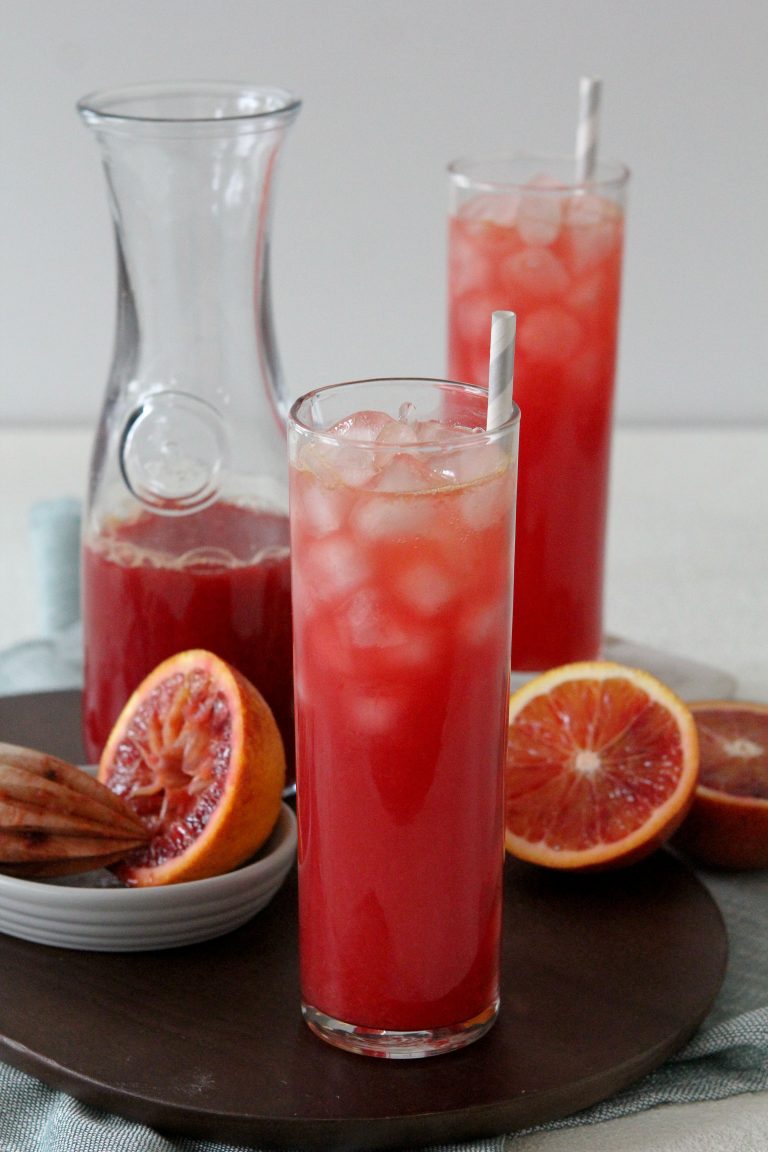 The same way I like to tinker with my food, I like to tinker with my drinks. I'm constantly thinking of new flavor combinations in the same way I think about putting together a meal. The mindfulness that can go into a cocktail can be the same as what goes into your dinner. Needless to say, I'm digging this craft cocktail era we are in. And in my opinion, kombucha cocktails are really where it's at.
Before I get too far into this recipe I want to chat about alcohol. Particularly drinking it while still trying to achieve a "clean" diet. I do it and like so much, I'm a proponent of the "everything in moderation" mantra. And quality. Moderation and quality are the two components that lead my "Is it worth it?" conversation.
Moderation is the key.
Is it worth it to have 5 cocktails? Most likely not. I'm getting old and hangovers are a bitch. Is it worth it to have a few drinks several days in a row. No. I tend to get mopey and lose motivation. Is it worth it to have more than one traveling? Not usually. I'm too vain to get puffy. But maybe on vacation! However, it IS worth it to have a couple (cleaner) cocktails when I'm gathering with friends or celebrating a milestone. Or on the holidays. I max out after one glass of wine (headache) and never drink beer ('cause gluten).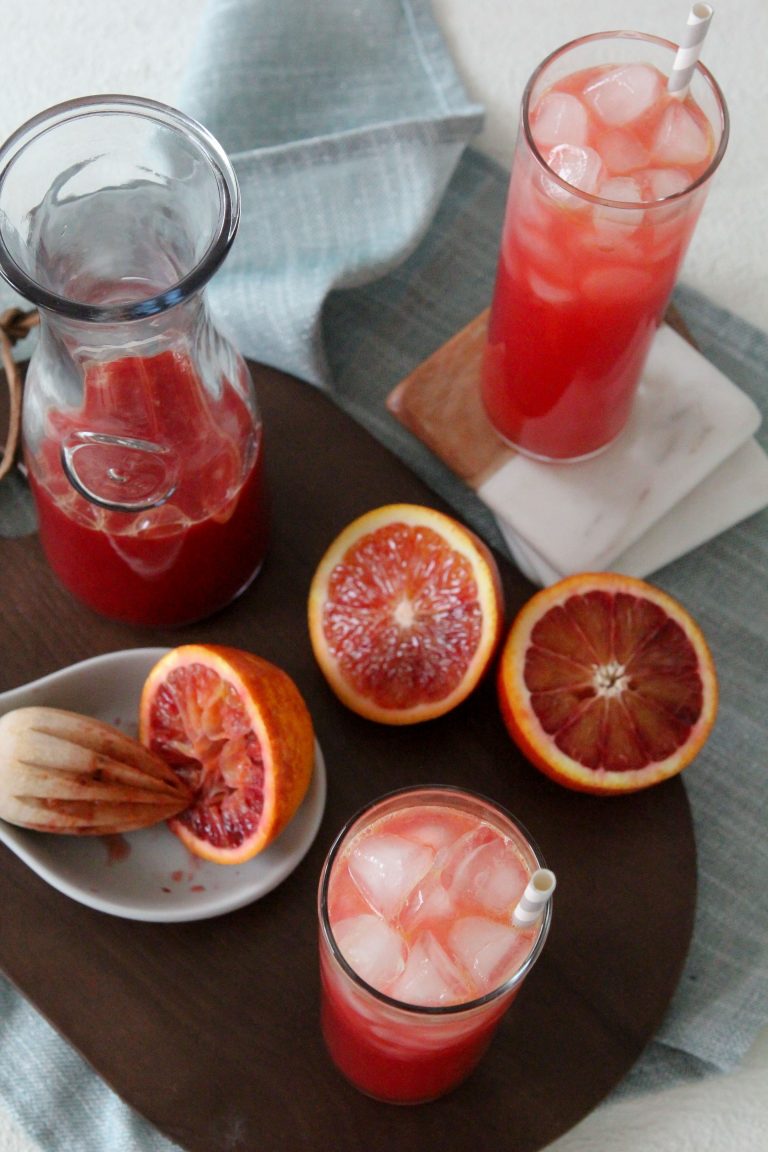 As far as quality, I do prefer a cleaner cocktail that's low in sugar and uses high quality ingredients. No neon-green, sugary, Jose Cuervo margarita mix, no Red Bull vodkas… you get the point. I prefer to use fresh squeezed juices, herbs or spices and natural sweeteners like maple syrup or honey. And even then, just a touch. Truthfully, I want some flavor besides the alcohol and sugar.
Show me the flavor!
I haven't always had this mentality. Through my 20's it was quite the opposite. Living in San Francisco was pretty much an extension of college. Except rather than classes and homework, we had work and bills. But the partying was alive and well. If I'm being perfectly honest I probably went out three to four nights a week and drinking was always involved. Every Friday and Saturday night, most Thursdays and day drinking on Sundays was a common occurrence. But it wasn't just me, it truly was the culture of the city. A bunch of respectable adults with professional jobs, making decent money, bored and looking for connection. That's what it boiled down to. So we went out. Whether it was Taco Tuesday at Blue Light or a dodgeball league in Golden Gate Park, drinking was always involved.
Somehow I managed to workout regularly but I still felt like crap most of the time. Slightly bloated, mildly depressed and my skin was not great. I just thought that's how things were. I'd get hungover on the weekends but it wasn't anything a long nap couldn't shake off. But again, I never really thought anything about it. Nearing the end of my 20's it grew old and I realized I needed to change my environment. It was around that time I met my husband who had already moved out of the city and into the suburbs. It was as if the Universe knew I had enough.
Looking back now I realize what I mentioned above held true. We were all bored and searching for connection. Whether that connection was community or a hookup or just an evening out dancing, somewhere along the line we all learned alcohol played a part in that. The idea of not drinking just wasn't part of the equation.
And then came the mocktails.
Here's the thing. I'm not anti-drinking but somewhere along the line I developed the notion that drinking = connection. Maybe our inhibitions were loosened and we were a bit more relaxed in a stressful environment that demanded a lot from us but most likely I wasn't looking far enough for meaningful connection.
Shortly after I got pregnant, 90% of my friends disappeared. I wasn't drinking, I wasn't going out and my life had changed. But I hadn't changed, so where were they? I quickly realized the friends that I had developed a true connection with versus the "party" friends.
I've since evolved in not only my drinking habits but in how I choose friends. Rather than friends that go out, I want friends that I can talk with. Like actually talk with. To learn from, to laugh with and to be silly with. Friends that make me better. I know part of this evolution comes naturally with age but I wish I had the foresight back in my 20's to have realized this. I would have had a much richer experience through that decade.
With all of that negative talk about my past experience with alcohol, I still do enjoy having drinks with loved ones. But the intention is different. I truly like the taste and experience of having a drink. I'm not using it as a means to an end. I'm also responsible with it. I don't usually overindulge and if I do it's rare. That probably means it was Vegas, a weekend girls trip or something out of the ordinary.
I'm certain that my experience drinking isn't much different than so many others. We've created a culture around overindulging that's made it hard for people to be mindful. Whether it's food, money, time or drinking we're surround with the "more" mentality all the time. We need "more" of everything.
But perhaps instead the message we should be wanting more of is quality. Quality foods, quality items that we spend our money on, quality time with our loved ones, and a good quality drink at the end of a long damn day!
With all of that said, here's my quality Orange Ginger Kombucha Sour for you. I promise you won't feel gross after drinking one or two. (I haven't had more than two in a row so you're on your own after that.) If you're looking to turn it into a mocktail, simply omit the tequila. It's low in sugar, tastefully balanced and my god, it has kombucha in it! It must be healthy right? 😉
Enjoy friends!

print recipe
Orange Ginger Kombucha Sour
This Orange Ginger Kombucha Sour from The Whole Smiths is a light and refreshing cocktail that won't weigh you down. Made with nothing but clean and fresh ingredients, you'll love it!
Ingredients
1/2

cup

fresh squeezed blood orange juice

regular works if you can't find blood oranges

1/4

cup

ginger kombucha

1

shot tequila

1

shot lime juice
Instructions
Pour each ingredient over ice and gently stir to combine.