It's our first Friday Virtual Happy Hour over here at the Whole Smiths! I'm so excited for this. Like a bit giddy. Ok, a lot giddy. As the weeks grow I hope more and more people will join us for it. This week we're kicking the festivities off with this Dark + Stormy. Ginger, lime and rum? Yes, please!
Here's the gist… During the week, I will post the ingredients for our weekly whole (craft)cocktail. That way, you have all week to collect what you need for your cocktail. Then when Friday comes around, I will post the recipe to the blog and you will have just what you need to make a yummy drink for your own happy hour! We also won't be using any artificial colors or sweeteners. Refined sugars will be kept at a very minimum and used only when an appropriate substitute can't be used. Got it? Great! Let's get this Happy Hour started!
If you're anything like my husband and I, you enjoy a nice cold libation at the end of the day, particularly on Fridays. However, when we lived in San Francisco I think it's safe to say that THURSDAY'S happy hour was what kicked the weekend off. And it often included Red Bull Vodkas, Jack and Diets, and Jaeger Bombs. Um, yeah. Now it all sounds so gross to me but at the time that's where it was at man. But as the years went on the 'burbs and kids took over, happy hour just wasn't quite the same. So we brought the happy hour to us. We'd hit up Whole Foods and grab some yummy cheeses and new beverages to try. We'd sit and mix and create our own cocktails at home. More often than not, the cocktails were better than what we'd get out anyways. It was great, it gave us something "grown up" to look forward to on Fridays. It's a fun way to spend time with each other and a great way to build your bar up. Plus we felt like we could indulge our inner foodies & bevies (<— throwing myself some shade, but it works!) trying all sorts of new things.
So we're extending this idea to everyone now. Let's bring the happy hour into our own homes.
This week we are going to start simple. No need to have to buy 20 different components for this one. A Dark + Stormy. Four total components but tons of fresh flavors. I'm loving it for the summer. Disclaimer, we used store bought ginger beer (Reed's) for the recipe this time and while it is sweetened mostly with pineapple juice and honey, it does contain some cane sugar.
Next time, we're planning to make our own and I'll update this post for you. We've also discovered that different varieties of ginger beer have varying degrees of sweetness. If you'd like to sweeten yours up a tad (like I do) feel free to dissolve a bit of honey into your rum prior to muddling.
Cheers!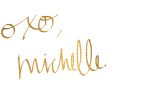 print recipe
Dark + Stormy - the whole (craft)cocktail
A tradition craft Dark + Stormy
Ingredients
1

slice

of fresh ginger

1/2

lime

2

shots of dark rum such as Gosling's Black Seal

ginger beer
Instructions
In a shaker, muddle together ginger, rum and juice from lime.

Strain into high ball glass over ice.

Top with 2-3 shots of ginger beer.