Terra's Kitchen Meal Delivery Review
You know I'm all about convenience and healthy over here. I firmly believe that if you can't make eating healthy convenient and easy to integrate it into our lives, it's not going to happen. We're all busy. Whether it's work, school or family, it's hard to add the extra hours into the day for meal prep and planning. Around here sometimes it happened and sometimes it doesn't.
When healthy food delivery services first appeared in the market I have to say I wasn't a fan. I tried a few and nothing really wowed me. However these days healthy meal delivery services like Terra's Kitchen have really upped their game.
I recently had the opportunity to review Terra's Kitchen meal delivery service and I'm happy to say it received my stamp of approval! I love that they have so many options to choose from when selecting your meals. They even have a paleo option which is fantastic. Something else that I found helpful was that in addition to your main meals you're also able to add additional things like sides, vegetables, fruit etc. It definitely rounded out the convenience factor for me.
This last week I ordered the following: Creamy Squash Nests with Blistered Tomatoes, Turkey Spinach Meatballs, Buffalo Chicken Tacos, and Grilled Sirloin, Dijon Shallot Smear and Asparagus Salad.
Seriously, each of these meals were outstanding! I didn't choose the paleo option for every meal this time around because I just couldn't say no to the other options as they looked too delicious. I do incorporate some gluten-free grains and bits of dairy into my diet so it wasn't a big deal. However, things like the Turkey Spinach Meatballs are very easy to convert to paleo by just leaving out the bit of cheese.
If I was forced to pick a favorite I'd have to go with the Creamy Squash Nests and Blistered Tomatoes. I'm all sorts of in love with it. In fact, it's so good that I'm planning to keep the recipe card and make this over and over (and over) again. It was SO easy to make and I feel confident saying all of the recipes are something that even the most novice cook could make.
Not only were the recipes easy to follow but they really did all take under 30 minutes to make. I'm the slowest cook / chef / whatever-you-want-to-call-me ever and even I was able to get all of them cooked within that time frame which makes it perfect for weeknight meals. Everything comes individually packaged in just the right proportion and most everything is already pre-cut or chopped for you. In addition, all of the packaging is reusable and recyclable. Even the vessel that it comes in! All you do to return it is schedule a pickup and they come and get it for you. It's pretty amazing.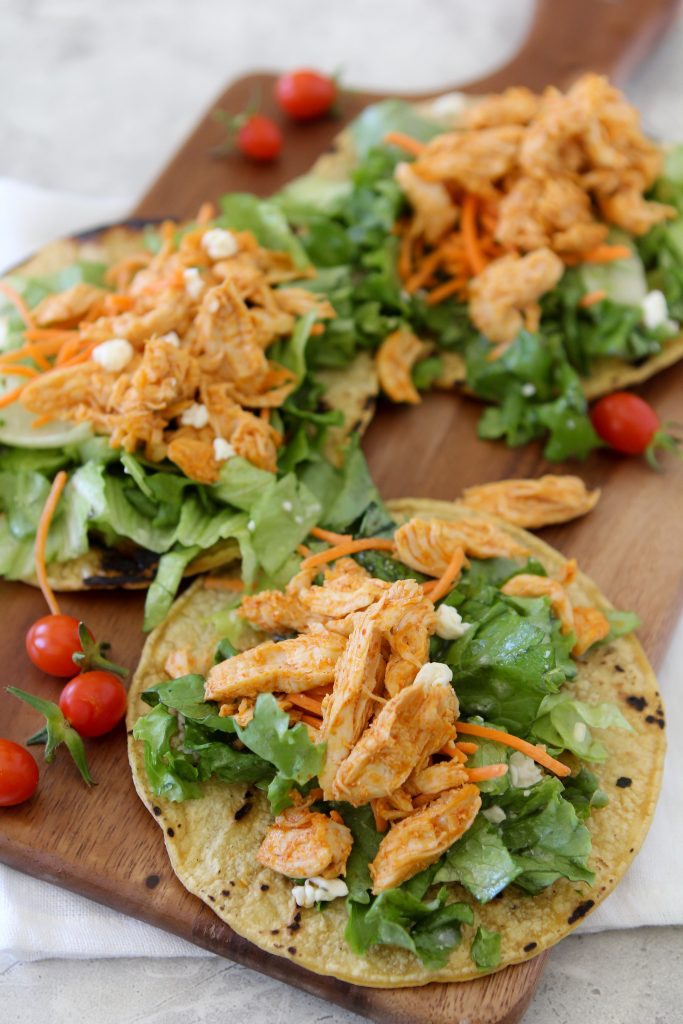 The end result tastes like something you'd get from a restaurant and each recipe is just real, old fashioned FOOD. What do you know!? None of it's processed or has any funky additives. It proves that eating healthy and clean doesn't have to be time consuming and a pain to maintain. I have to say, it's nice to have healthy meals delivered right to my door when I know I'm going to have a crazy week coming and not a lot of time for food prep and planning.
AND you're in luck because Terra's Kitchen is offering my readers, you can enter SMITHS30 for $30 off of your first order. How cool is that? Head over and check out what kinds of amazing meals you can have easily delivered!

Please note that I only work with companies and products that I feel passionately about and that align with the Whole Smiths' views and that this post contains sponsored content. While I am compensated for the work I do, my opinions and bad jokes are always 100% my own.
This is a sponsored conversation written by me on behalf of Terra's Kitchen. The opinions and text are all mine.