Instant Pot Pumpkin Risotto
This Instant Pot Pumpkin Risotto is the perfect (and quick!) way to enjoy a creamy risotto on a Fall weeknight. It's gluten-free and family friendly!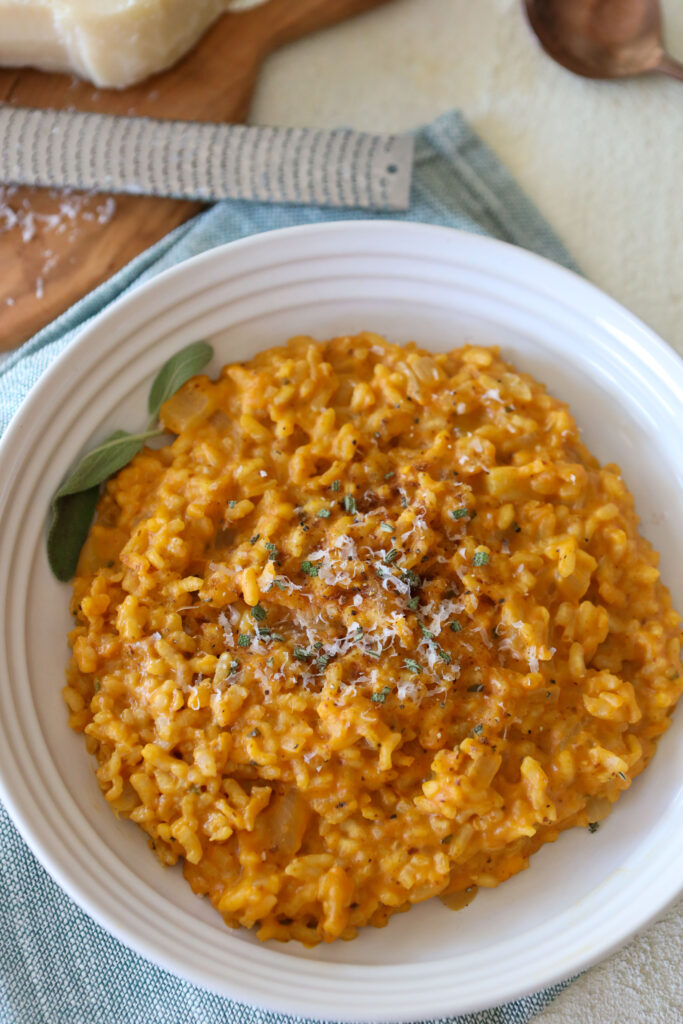 This Instant Pot Pumpkin Risotto is available exclusively to our Patreon community. You can join us there where we share four brand new recipes, host two live cooking classes, bonus podcast content and more every month. All new recipes from The Whole Smiths will be shared there.
I looooove risotto but I hate the active time it takes to make, constantly stirring it and adding broth to it. In fact, I usually make Brad make it. Thankfully he's really good at it!
Once I had my Instant Pot and realized it could reduce the cooking times of just about anything, I started experimenting with risotto and found it worked fantastically! While our Italian grandmas may cringe at the thought of it, if it saves us some time and lets us enjoy a delicious dish in a fraction of the time, I'm all for it.
Not to mention, this Instant Pot Pumpkin Risotto is the perfect way to sneak some extra veggies and nutrition into your kids meal without them even realizing it.
This recipe reheats great for leftovers, although like any risotto, may lose some of its creaminess as it will absorb more of the liquid as it sits. Simply add a bit more liquid and heat over the stove top if desired.