Real Food Every Day Holiday Cover
I know, The Whole Smiths Real Food Every Day doesn't hit the shelves until Tuesday December 12th, but we've created a fun way that you can still gift it for the holidays with this festive Real Food Every Day holiday cover!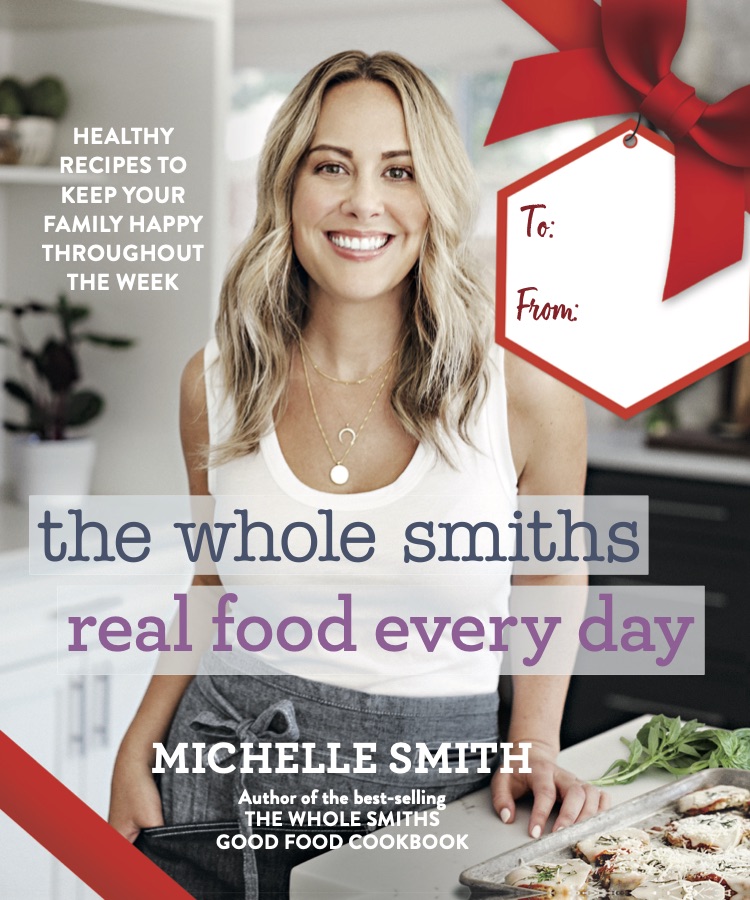 How 'bout that? Here's how it works. First, you've got to pre-order the book. You can do it at our Real Food Every Day landing page. Don't forget to cash in on our pre-order bonuses, more on that below… but first.
Come back here and simply right click the image above and save to downloads. You can then print it out to mail or gift (don't forget to fill out the gift tag!) OR you can gift it digitally. How is that, you say? You can save the image to your phone, fill out the tag on a quick graphics app (Instagram stories is a super easy one you likely already have), save the image and text, email, DM, whatever! Let your recipient know it will arrive on their porch December 29th.
After you've downloaded your Real Food Every day Holiday PDF and sent it to your best foodie friend, it's time for the pre-order goodies. You'll receive a brand-discount guide with exclusive discounts from our favorite natural food and wellness brands as well as a sneak peek of 5 of my favorite recipes from the book. You can get cooking and get saving right away.
Head back to our Real Food Every Day landing page, scroll about half way down to the pre-order section and enter your confirmation number and information. Shortly thereafter, you will be emailed a copy of our 5 recipe sneak peek from the cookbook along with a brand discount guide with discounts from 20+ of our favorite health and wellness brands. Those deals expire at the end of the pre-order period so start using them now!
And with that, I leave you a hearty, "Ho, ho, ho!" my friends!