Peanut Butter + Adaptogen Protein Shake
This Peanut Butter + Adaptogen Protein Shake from The Whole Smiths uses Naked Nutrition's Organic Powdered Peanut Butter and an assortment of hormone healthy adaptogens. It's easy to make and the perfect afternoon snack.
A Hormone Healthy Peanut Butter Protein Shake.
Over the last few months I've been chatting a lot about female hormonal changes on my Instagram. As a woman, we go through so many of them. From our early days of puberty, pregnancy and breastfeeding to perimenapause and menopause itself, it seems our hormones are always in flux. Yay for us.
It's been quite apparent to me this last year once I hit 43 and stopped breastfeeding our one year old. I started gaining weight (particularly around the waist), feeling anxious and noticing a lot of unwelcome changes in my body. No matter how clean I kept my diet or how active I was, it wasn't helping. As I dug further and further into exploring what was happening with my body, I realized it was likely a hormonal imbalance.
When I started digging into that, I realized there weren't a lot of answers available. Or rather, there was too much information available that I felt lost amongst the hormonal chaos. I read a lot about hormone replacement therapy (HRT) and while that is still on option on the table perhaps down the road, I'd like to find a more holistic approach in my first go at tackling this chapter.
Protein, Protein, Protein.
While information was all over the place, the one thing that was consistently recommended from most sources was making sure we had enough protein in our diets. The recommended amount of protein per day was roughly 2 grams per kilograms of your weight. For me that's nearly 140 grams of protein, which felt like an impossible task.
Not to mention, so.much.meat. Too much meat. So I started searching for other forms of protein to get my intake in. Particularly in small snacks through the day. It felt impossible to find convenient, easy choices for readily available protein. Not to mention, so many protein powders have so much added junk in them and I wanted a cleaner option. That's when I discovered peanut butter powder protein.
Powdered Peanut Butter Clean Protein.
I've often seen powdered peanut butter protein at the store and so many of my followers had recommended it but I had never tried it. I decided to give Naked Nutrition's Peanut Butter Powder a try and loved it! I appreciate that its only ingredient is peanuts made from organic, slow-roasted, non-GMO, US grown peanuts. That's it. Because it's just the powder from the peanut, it reduces the caloric intake by 75% and I'm left with just what I need, protein.
As with any protein powder, consistency was a big thing for more. So many protein powders have a chalky taste or mouthfeel to it and I don't love it. I wanted to be able to find a powder that blended seamlessly into whatever drink I was adding it into. I also didn't necessarily want to use a blender to get that consistency. While this recipe uses a blender because of the banana, if you choose to use Naked Nutrition's Organic Peanut Butter Powder solo, it blends great with just a spoon or shaker jar. That makes it super convenient if you need to pack it up and take it on the go with you.
While I chose to use their organic plain peanut butter powder, they have a variety of other flavors and products for you to check out like their Chocolate Powdered Peanut Butter and Sugar and Salt Powdered Peanut Butter.
Magical Maca.
In addition to maintaining a high protein intake, I've started adding hormone healthy adaptogens into my diet. As with anything health related, it's important to check with your personal doctor before adding any supplements or adaptogens into your diet to avoid any contraindications.
The first adaptogen I began adding is maca. Maca is also known as Peruvian ginseng and is a cruciferous vegetable related to cauliflower and kale. The maca we use as an adaptogen comes from the root of the plant.
I started using maca regularly in 2019 as I was researching a variety of adaptogens for a beverage company I had begun working on. I loved how I felt taking it as I felt energized and what I can only describe as healthy. Studies have shown maca to be helpful in improving fertility and libido and relieving symptoms of menopause. Not to mention, its shown it may improve mood and energy.
While I can't definitively prove it has a direct impact, I did get pregnant at the age of 41 unexpectedly after taking maca for about a year as I tested out numerous versions of the beverages I was working on. More than anything, my body felt great while taking it. For these reasons, it made sense to incorporate it back into my diet.
All Sorts of Adaptogens.
In addition to maca, I wanted to add some additional adaptogens and herbs in to boost my hormonal health. I added additional ingredients like flax seeds, cinnamon and ashwaganda.
Flax seeds have been know to help balance hormones and are one of the key ingredients in seed cycling. I've used them in a variety of recipes here and there like my Grain-Free No'tmeal and Pumpkin Porridge (coming soon!). And how about a win for cinnamon? I feel like cinnamon is always overlooked for it's health benefits because we all just focus on how tasty it is. But did you know cinnamon is great for balancing hormones and may even help manage in reduction of belly fat?
And of course, we all have heard about ashwaganda's health promoting benefits like managing our bodies stress response. But did you know it also helps promote muscle growth and balance hormones? All things that are vital to our mission at hand.
Bringing it All Together for the Peanut Butter + Adaptogen Protein Shake.
Now that you understand the "why's" of the ingredients I chose, let's chat about just how easy this recipe comes together. I wanted to keep this smoothie as clean as possible and used just what was necessary to create a hormone healthy shake.
The recommended serving size for Naked Nutrition's Powdered Peanut Butter is one scoop, but for this Peanut Butter Adaptogen Shake recipe I used two as I'm looking to get as much protein for my punch as I can. However, you can choose whatever you prefer. One or two scoops will work great and won't alter the flavor of the recipe enough to have to adjust the other ingredient amounts. The flavor is not overwhelming and gives just the right about of peanut butter taste to your shake.

I also chose to add a bit of sweetness and texture by using a frozen banana. Because I used the unsweetened powdered peanut butterhttps://nakednutrition.com/products/organic-peanut-butter-powder, this is the only sweetener you'll have in the recipe. The frozen banana also lends to a nice, cold creamy texture. However, an unfrozen banana will work as well.
When it comes to what milk to use, you can use any milk you choose. My personal favorite is an unsweetened, plain oat milk. Any milk like coconut, almond, hemp or regular will work. Use what you prefer and find is best for your body.
Add all of the ingredients to a blender (my favorite is our Blendtec, I've had it for years and its a workhorse) and blend until smooth! Enjoy your Peanut Butter Adaptogen Shake!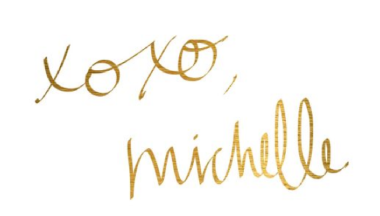 print recipe
Peanut Butter + Adaptogen Protein Shake
This Peanut Butter + Adaptogen Protein Shake from The Whole Smiths uses Naked Nutrition's Organic Powdered Peanut Butter and an assortment of hormone healthy adaptogens. It's easy to make and the perfect afternoon snack.
Ingredients
2

scoops

powdered peanut butter

(about 30 grams of powdered peanut butter)

1

banana

frozen

12

ounces

milk of choice

oat, almond, coconut, etc.

2

teaspoons

ground flax seed

1

teaspoon

chia seeds

1

teaspoon

maca powder

1/2

teaspoon

cinnamon

1/2

teaspoon

ashwaganda powder

1/4

cup

ice
Instructions
Add all ingredients to a blender and blend on high until smooth.