How to Make Perfect Hard Boiled Eggs Every Time
The simplest, easiest way to make flawless hard boiled eggs at home every time.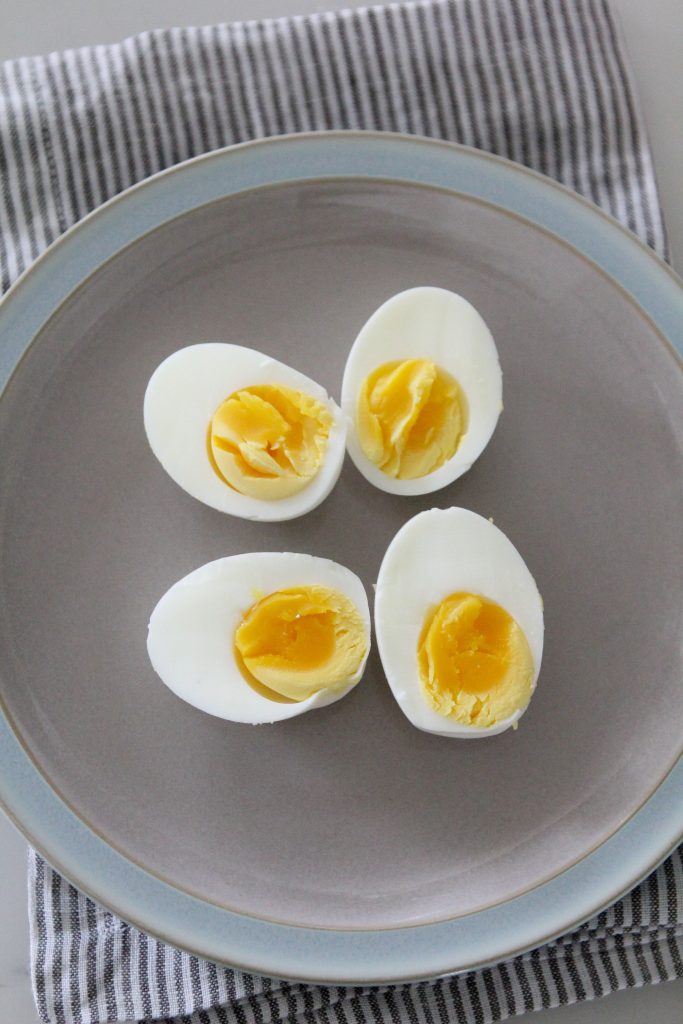 Do you want to know what one of my most favorite foods is? A hard boiled egg. More specifically a hard boiled egg with a bit of salt and some hot sauce. And even more than that, I love me a good deviled egg or egg salad. Considering those are some of my favorite foods, you'd think I've been making hard boiled eggs with ease and perfection my whole life. WRONG.
I sucked at making hard boiled eggs. Every time I tried to make them they were either overcooked, impossible to peel or grey and gross around the yolks. So I gave up. Any sort of hard boiled egg anything was saved for when I saw them at a restaurant or a friend more knowledgeable than me made them.
Enter Kristen from Living, Loving Paleo. I was telling her of my hard boiled eggs woes and she gave the easiest technique in the whole world for making hard boiled eggs. I mean, you guys prior to this I tried everything. Poking a hole in the shell, boiling them, adding vinegar to the water. Nothing worked. Nothing. Short of bringing a basket of eggs to a witch doctor I didn't know what do to.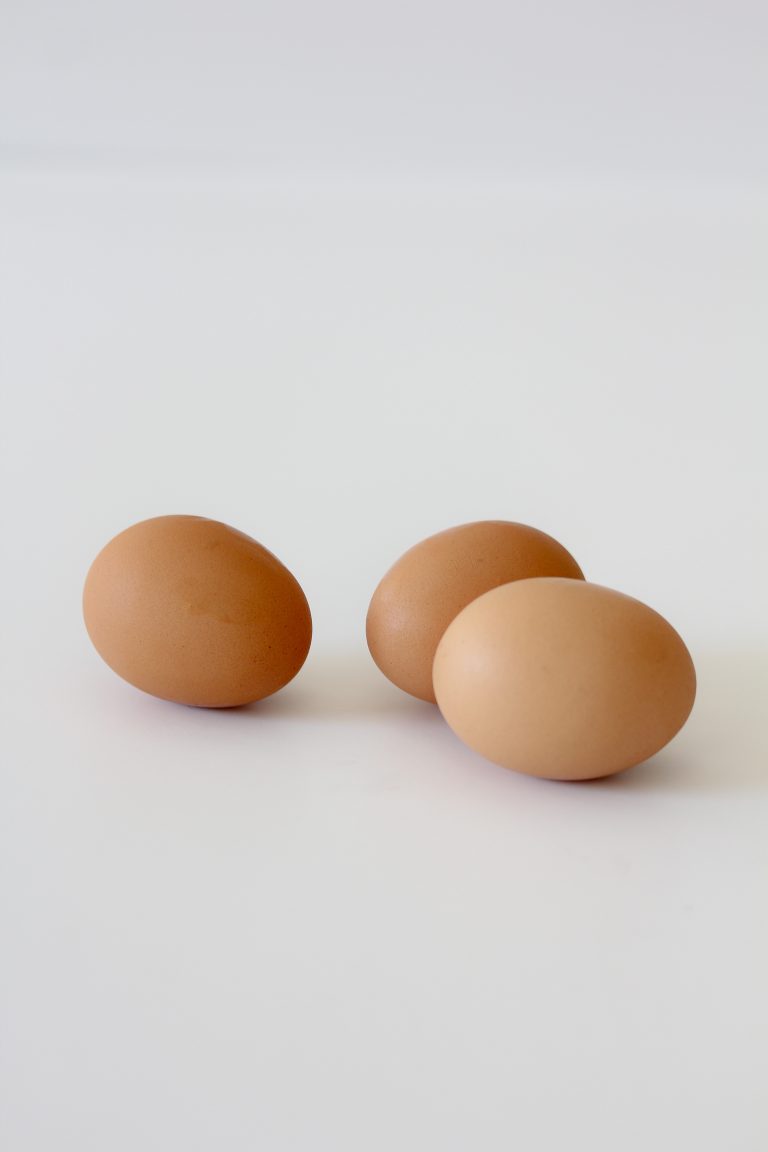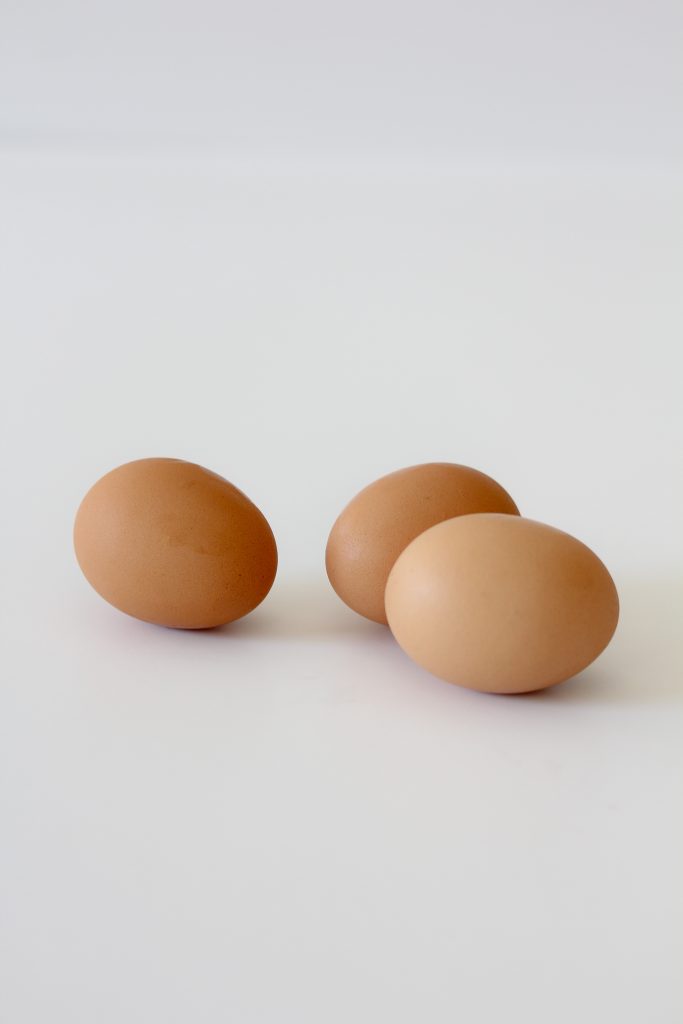 If you follow me on Instagram you know how deep my love runs for Kristen (you should follow her as well HERE). Not only am I thankful to have gotten to know Kristen via this crazy online blogger thing we do, but I'm lucky enough to live near her as well. Which means we get to hang out whenever. Most of the time we have "meetings" to discuss work ideas, yap about the hippie shit we love, complain about the social media algorithms (#kiddingnotkidding) and just all around have a good time. Every time we hang out, it's literally never enough time. If you want to know why I love her so much go check out her Instagram or head over to her blog and sign up for her newsletter. You won't regret it.
Anyways back to the eggs. Kristen and I decided it would be fun to create a joint post together on how to make these BEST EVER hard boiled eggs for you. So last week she came over and we Instagram-lived the entire thing. As well as how to make a "cool" and "hip" chopped up sweatshirt… but that's for another post. However, we decided put it our killer egg demo out there into the internet world forever for generations upon generations to learn from. Or something like that. You can head over to see her post on this life changing matter HERE. Let's get started shall we?
Here's what you'll need.
Eggs – It doesn't matter if they are old or new, pasteurized or not. Brown, white, pink, rainbow. Doesn't matter. Many times I've heard that older eggs peel better but I haven't noticed a significant difference with this tip. Use whatever you have.

Any 'ol eggs you have will do.

A large pot and steamer basket and lid. It doesn't matter what the size is, just as long as the steamer basket is large enough to hold all of the eggs you'd like to hard boil.
A large bowl filled 2/3 of the way full with water and ice. Get a nice ice bath ready for these little eggies to dive into after their hot steam. We're pretty much creating an egg day spa for them if you think about it.
That's it. Ready? Let do 'dis.
Fill your pot with about 3 – 4 inches of water and bring it to a boil over high heat.
Keep the heat on (and the water boiling) and place the steamer basket with your eggs onto the pot and cover it.
For a soft yolk, steam your eggs for 7 minutes. For a firmer but not completely hard yolk steam your eggs for 9 minutes (my personal favorite) and for a firm yolk 10-11 minutes will do the trick.
Once your eggs have steamed for the approbate amount of time tranfsfer them immediately into their ice bath and let them chill (literally) there for about 10 minutes.
When you're ready to peel them, simply press one side onto a hard surface to crack the shell and gently roll it, applying a little pressure, to crack around the entire egg. Peel off the shell and take a giant bite. Or use them however you see fit.
How's that for easy? Too easy right? And it has not failed me once yet! The only thing you'll want to think about is how well cooked you like your yolks and tinker with the time on that. Like I said, I like mine to steam for about 9 minutes but you may like yours a bit different. We cut into ours so you can see the differences.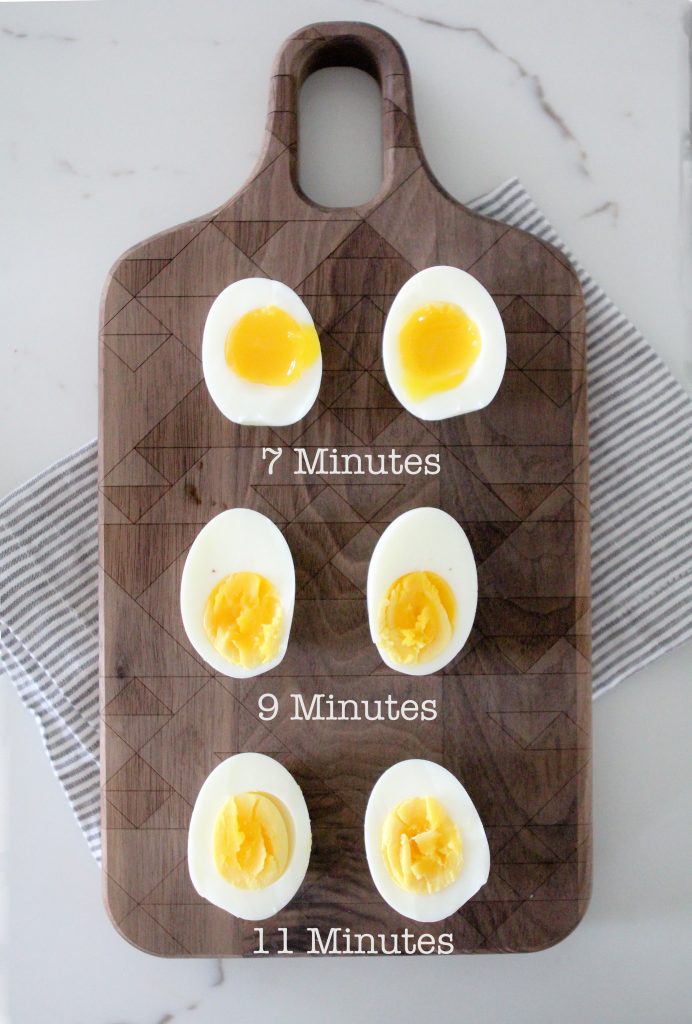 As I mentioned, I eat them as-is with just a bit of salt and a dash of Frank's Red Hot. It's pretty much the perfect snack in my book and it happens to be Whole30 compliant as well.
What do you think? Are you going to give this a shot? These hard boiled eggs are the quintessential snack. Pair them alongside of my Roasted Sweet Potato "Chips + Dip" and you're in business.
Have you hit up Kristen at Living, Loving Paleo yet? Sound off below if you have any questions.