Hash Brown Crust Quiche Lorraine
This Hash Brown Crust Quiche Lorraine from The Whole Smiths is the perfect make-ahead breakfast or brunch alternative. It's gluten-free and grain-free and absolutely delicious.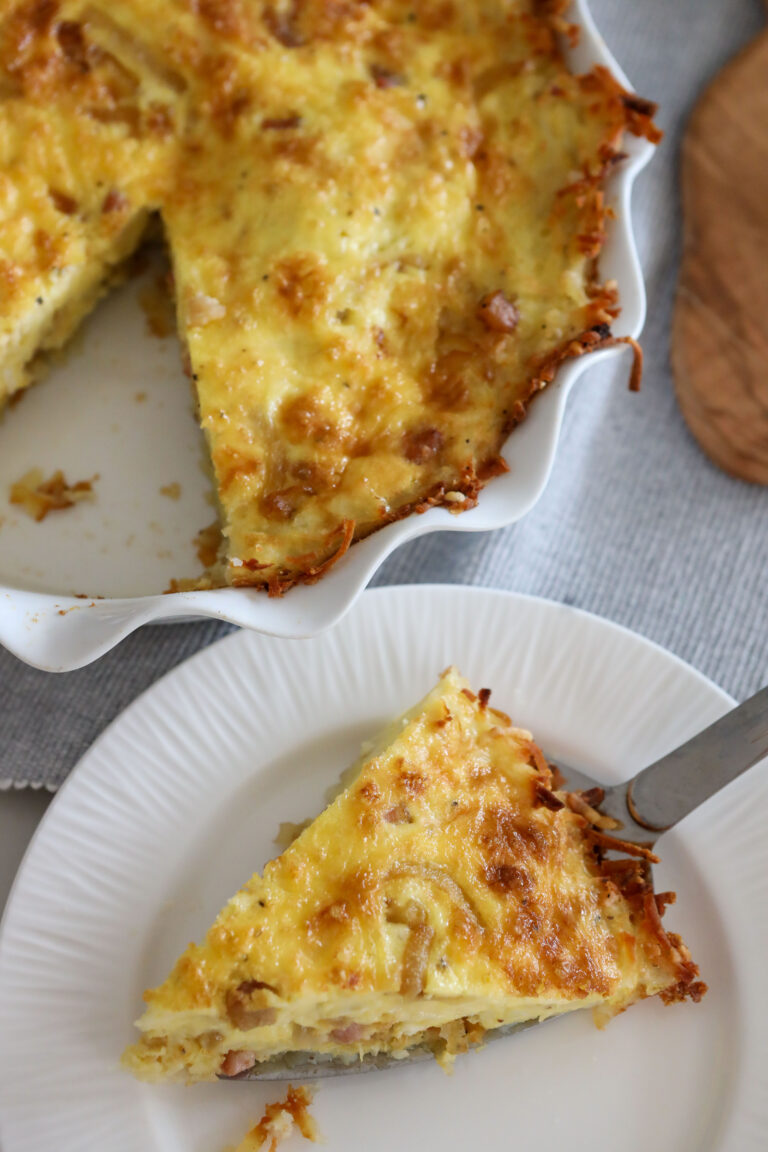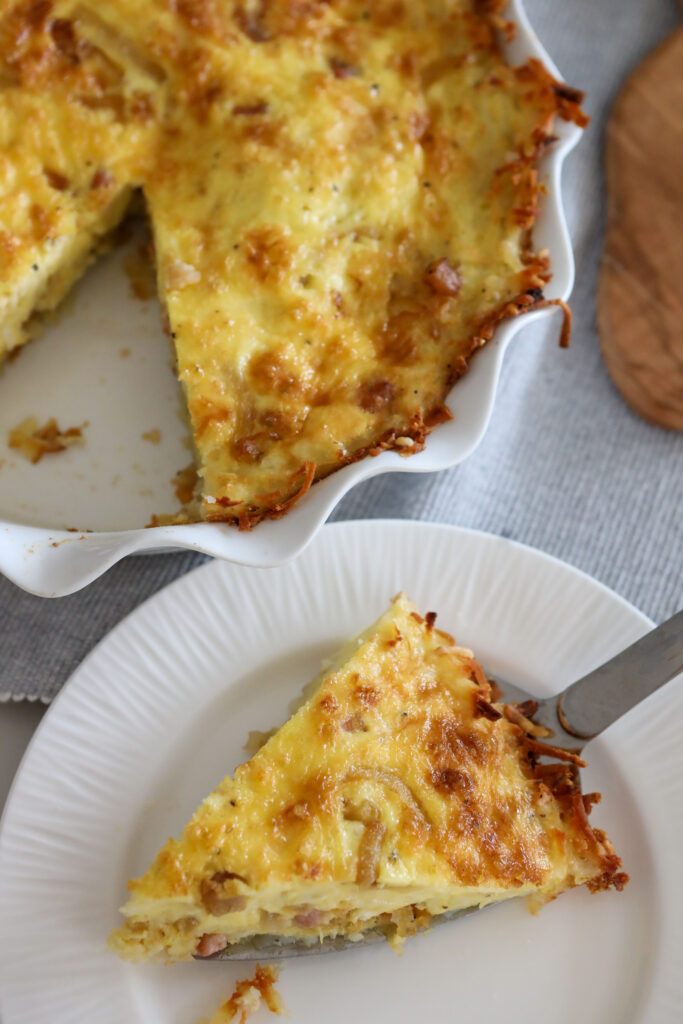 A Naked Quiche.
In my opinion, a frittata is just a naked (ie crustless) quiche. But the crust is just so good, it's hard to not feel like something is missing in a frittata. Until now. Being gluten-free I usually have to forgo that extra layer of flakey, buttery, gluten-y goodness. Rather than whipping up a gluten-free crust from scratch, which, let's be honest, isn't going to happen, I realized I could turn some hash browns into that golden, crispy crust and feel just as satisfied.
So the golden question.. Is this even a quiche? Do hash browns count as a crust? Can I even call this a Quiche Lorraine?!
Who cares.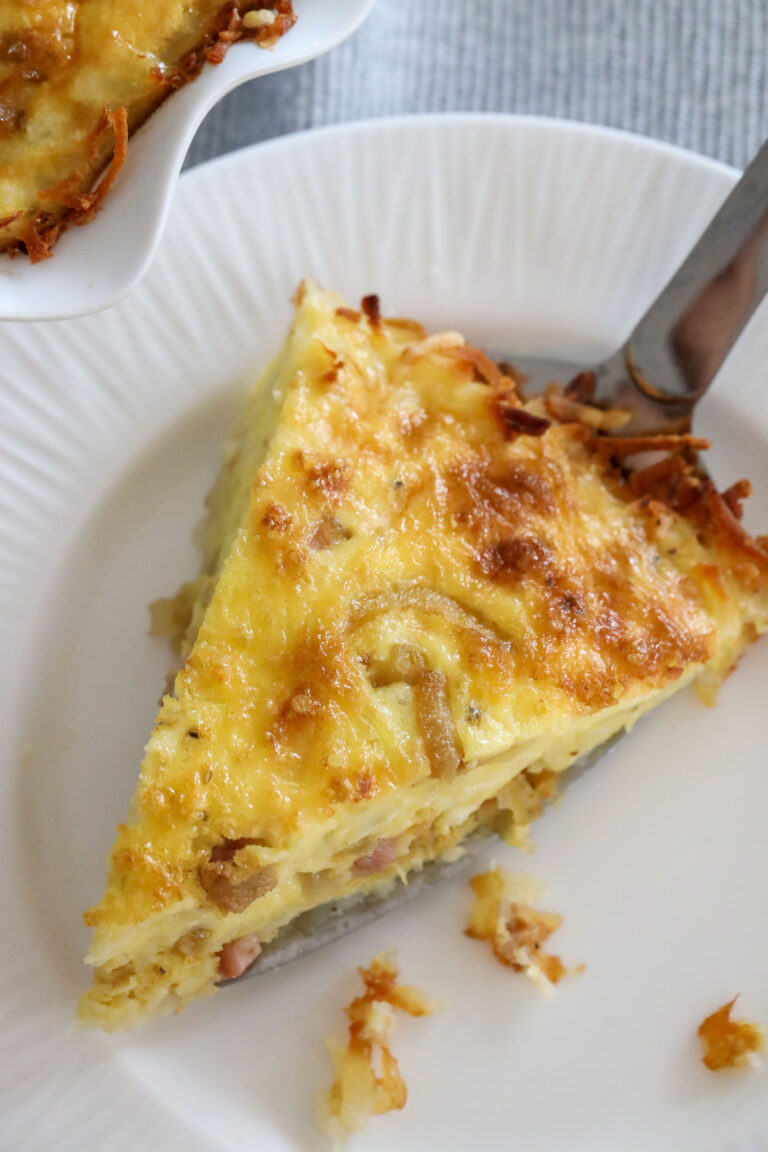 Modifying the Hash Brown Crust Quiche Lorraine.
It worked! And you get the gist of what this dish is supposed to be. I'm not a culinary snob. A quiche can feel intimidating at first (honestly, I think it's the crust) but really it's just whisking and baking for the most part.
While I would say this recipe is a bit on the more indulgent side, you can lighten it up by using some coconut milk in lieu of the dairy milk or omit the pancetta / bacon altogether. Or leave the cheese out. None of those will change the consistency of the dish to not make it not work, but it will alter the taste a bit. I always suggest making a recipe as-is the first time and see what you'd like to change, if anything.
Everything In Moderation. Even Hash Brown Crust Quiche Lorraine.
I don't stress if I have a richer breakfast on occasion as long as it uses real food ingredients. Not to mention, it serves 6 – 8. ⅙ of a cup of cheese or ⅙ of a cup of milk isn't going to make or break anything for you. It's a recipe where portion control is more of a consideration. If you eat half of it (which trust me, you'll want to) you may feel a little differently. It's a hearty dish and you won't need a ton to feel satisfied.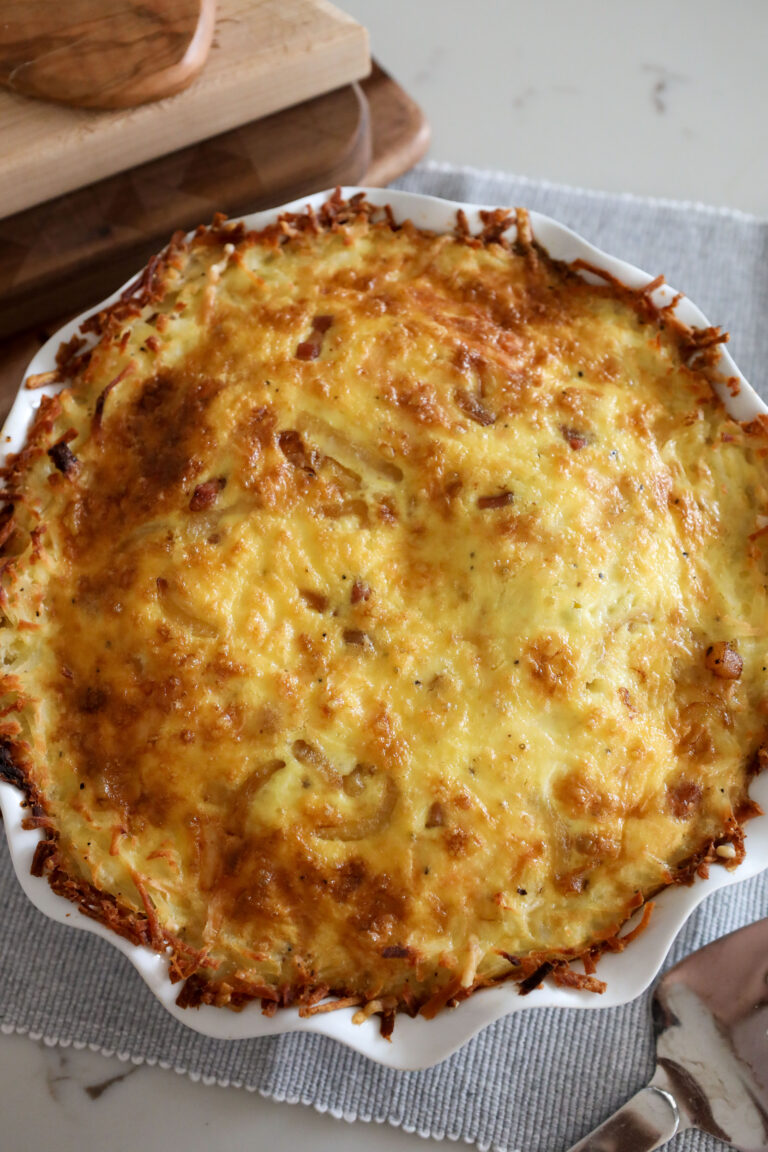 Quiche Tools.
Making a Hash Brown Crust Quiche Lorraine is easy enough on it's own, but I've gathered a few tools/products to help you make it even easier.
As far as baking dishes go a variety of them will do. My personal preference is to use a ceramic dish as it always looks lovely upon presentation. However, you can also try a silicone dish and carefully pop the whole quiche out and plate it onto a lovely platter. This silicone mold pictured below is a great choice and you can use it for cakes, brownies etc. as well.
If you choose, to use a silicone mold you will definitely want to make sure to oil it prior to adding your ingredients to ensure a seamless pop out. You don't need to do this if you're using a ceramic pan and serving the quiche directly from it. My favorite spray oils are always from Chosen Foods.
Swaps, Tricks, & Hacks.
Feel free to use any baking dish you have on hand that is roughly the same size. I used an 9-inch round baking dish but if you have an 8 x 8 glass dish, that works too. The smaller the dish, the deeper the contents will sit in it and take a bit of extra time to cook. Just make sure to check in at more frequent intervals like 3 to 4 minutes. You'll want to cook it until the center is no longer jiggly and the crust and outsides edges are a light golden brown.

Try some grated sweet potatoes in lieu of traditional hash browns for a twist.

Pancetta is essentially already chopped bacon and they can be interchanged most of the time. If you can't find pancetta easily, simply cut some bacon into bite-sized pieces instead. To make it even easier, use your kitchen shears (they aren't just for opening things!) and cut it as soon as you pull it out of the fridge. The fat will be firmer than it would be at room temperature and easier to cut.

Feel free to use pecorino romano or Parmesan cheese instead of gruyere if you aren't a fan of gruyere or don't have any on hand. I'm a huge fan of using what you already have in your kitchen. There's no need to get additional ingredients if you don't have to. But man, that gruyere really brings the flavor. Half and half of each cheese works too. Mix it up and make it your own!

You shouldn't need to add additional oil to the pan after sautéing the onions. There should be just enough left to coat the pan and the pancetta or bacon will render (melt fat) enough to cook in on its own.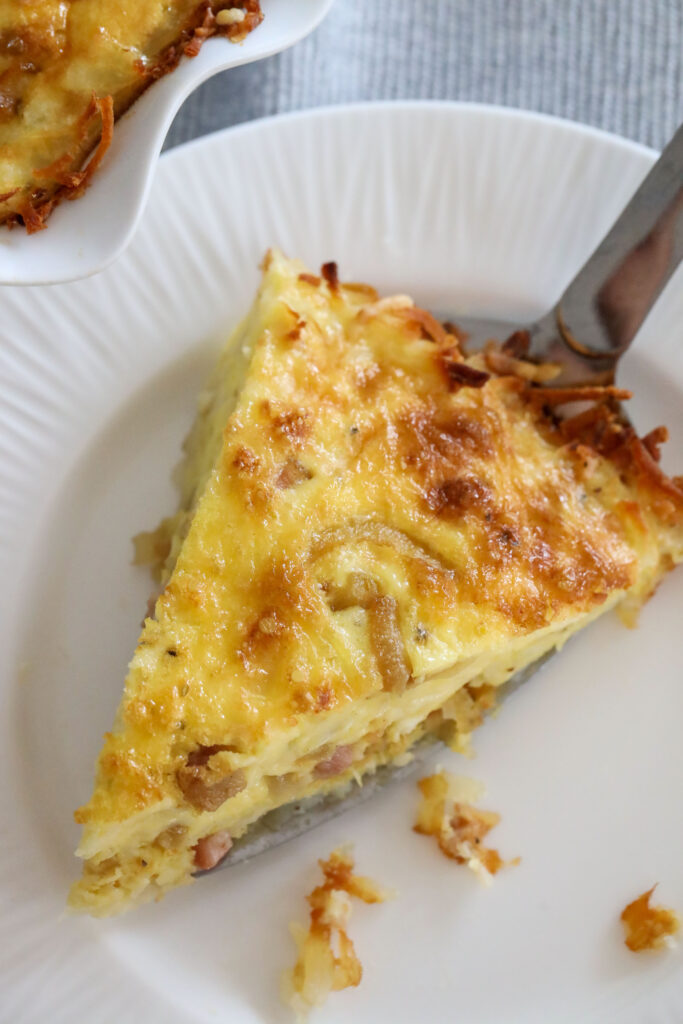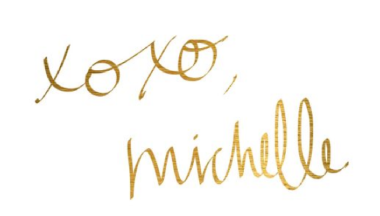 print recipe
Hash Brown Crust Quiche Lorraine
This Hash Brown Crust Quiche Lorraine from The Whole Smiths is the perfect make-ahead breakfast or brunch alternative. It's gluten-free and grain-free and absolutely delicious. 
Ingredients
For the crust:
1

pound

hash browns

thawed (about 4 cups)

½

cup

gruyere cheese

3

tablespoons

extra virgin olive oil

melted butter works too

2

teaspoons

salt

¼

teaspoon

pepper
For the filling:
2

teaspoon

extra virgin olive oil

½

onion

sliced and halved

4

ounces

pancetta diced or 4 slices of bacon chopped

6

eggs

beaten

1

cup

of milk

any kind works; full-fat, non-fat, coconut milk, this is your preference

1

cup

grated gruyere cheese

½

teaspoon

salt

⅛

teaspoon

black pepper

Pinch

of nutmeg

Dash or two of your favorite hot sauce
Instructions
Preheat the oven to 425* F.

Add the hash browns, ½ cup of gruyere, 3 tablespoons olive oil (or melted butter), 2 teaspoons of salt and ¼ teaspoon of pepper to a large bowl and stir the ingredients to combine and coat the hash browns well.

Add the hash brown crust contents into a 9-inch baking dish (round or square) and press the hash brown crust evenly onto the bottom of the dish and up along the sides of the dish. Bake the crust at 425* F for 15 minutes until it starts to turn a light golden brown.

While the hash brown crust is baking, heat a pan over medium heat and add the 2 teaspoons of olive oil to the pan. Once hot, add the sliced onions and cook them for about 7 to 8 minutes until they are soft and a light golden brown, stirring frequently.

Remove the onions from the pan and set aside. Add the pancetta (or bacon) to the same pan. Cook the pancetta for about 7 to 8 minutes until the fat is rendered and it is lightly crisped. Stir occasionally to prevent burning. Once cooked, set aside.

In a large bowl, add the eggs, milk, gruyere cheese, ½ teaspoon of salt, ⅛ teaspoon of pepper, nutmeg, hot sauce and whisk together well.

Once the hash brown crust has finished baking, open the door to the oven and reduce the heat to 375* F.

Sprinkle the cooked onions and pancetta onto the crust and pour the egg mixture over top. Place the quiche into the 375* F oven and bake the quiche for 30 to 40 minutes until it is cooked through and not wet or jiggly in the center. A slight jiggle is ok, but if it looks like jello, add another 3 to 4 minutes to your cooking time.

Let the quiche rest for about 10 minutes prior to serving.